November 5, 2019
Introducing Philly's Newest Brewery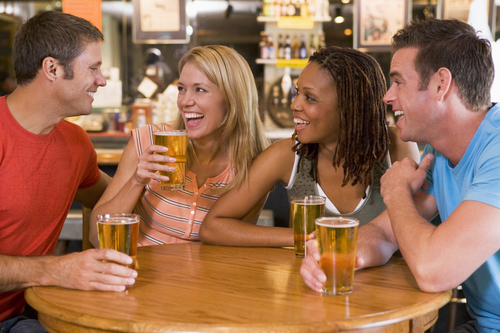 In recent years, Philadelphia has become brewery central, as scores of new sudsy spots have opened across the region to offer their own takes on craft brews for the city's discerning beer drinkers. Local breweries have a lot going for them—tasty drinks, a community feel, an alternative to noisy clubs—and the newest one adds something even sweeter to the mix (not to mention, it's just minutes from your Dalian on the Park apartment!).
Triple Bottom Brewing recently opened in the old Reading Railroad building along the fast-developing section of Spring Garden Street. That spot adds a certain level of charm and history—it's housed in a century-old building!—to the space, but Triple Bottom Brewing keeps its feet firmly planted in the present with its unique mission: serving up great brews that give back to great community organizations.
Here's how it works: A portion of every single pint sold at the brewpub will be donated to a local nonprofit working on social-change issues. Triple Bottom will select three organizations to benefit, and drinkers vote for where they want the dollars from their drinks to go to by dropping their coaster into a jug for each of the organizations on their way out. The brewpub will present the proceeds to each organization and then rotate in a new group of organizations periodically. This same spirit fueled Triple Bottom's hiring, with many members of the team returning to the workforce or coming from communities facing barriers to employment.
While the concept should be enough to motivate you to check out Triple Bottom, the food and drink menus will have you coming back for seconds. The space offers 12 brews on draft—made right in the building—as well as local ciders and wines. Local sellers also get into the game on the food side of things, with Di Bruno Bros. cheese and meat boards, local baked goods and giant cookies from nearby Monkey & Elephant.
If you're in the market for a brewpub experience that's a little different than the rest, stroll the quick one mile from your Dalian on the Park apartment for a taste!
915 Spring Garden St.
Philadelphia, PA 19123
Back To Blog ←
TAGS : brewery, dalian on the park