November 12, 2019
Fairmount's Newest Eatery Debuts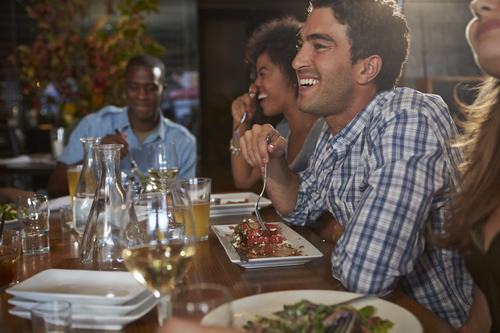 Locals were disappointed a few years back when it was announced that longtime locale fave Brigid's would close its doors—but those doors recently reopened to the delight of our neighborhood. Bad Brother debuted this fall, inviting Fairmounters and friends back to the beloved space, which has undergone major renovations, to enjoy a foodie feel and community vibe. And best of all, it's just a half-mile from your Dalian on the Park apartment!
Bad Brother pays tribute to its predecessor in a number of ways, retaining the famed J-shaped bar and both upstairs and downstairs dining areas. However, the masterminds (who are actually brothers!) behind the concept have put a number of new spins on the place.
Bad Brother is an American gastropub that focuses on high-quality comfort foods, along with equally well-crafted brews. There's a significant emphasis on local, with both drinks and ingredients largely sourced from the region. The food menu is seasonal, so you can plan return visits to have an entirely new experience.
While the menus offer plenty to check out, Bad Brother's ambiance is also a big draw. The eatery is situated in a three-story corner row house that's more than 100 years old, offering a fascinating and charming look back on Philly history for diners and drinkers. Much of the building's original architecture has been restored, providing a thoughtful backdrop and plenty of conversation starters. Bad Brother also bills itself as upscale casual—meaning it's a prime spot for an after-work beer with friends or a date out with your loved one. In keeping with the long-running theme of Brigid's, Bad Brother's owners have said they envision the space to be the new neighborhood hangout—so if you're looking for a new Friday night spot, a place to mix and mingle with neighbors or just want to see what the new owners have done with the place, make the trip over to see Fairmount's newest (and oldest) hot spot!
726 N. 24th St.
Philadelphia, PA 19130
215-235-2460
Back To Blog ←
TAGS : fairmount, new restaurant