November 7, 2019
Embrace Your Artsy Side in Philly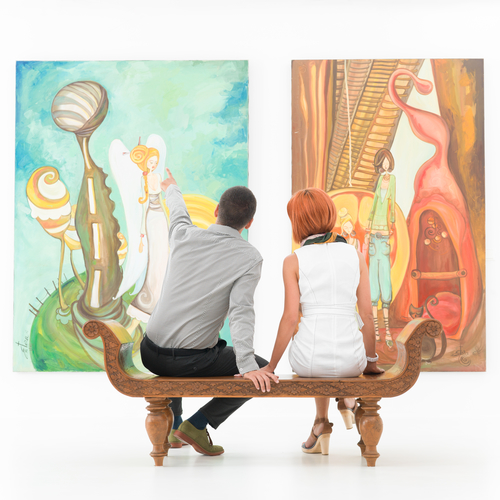 Contemporary art abounds at the Philadelphia Museum of Art, and it's all just a half-mile from your Dalian on the Park apartment. While exploring the many rooms and hallways stocked with these unique pieces is an exciting way to get in touch with your artsy inclinations, the museum offers an annual event to help you get even more up close and personal with art.
The Contemporary Craft Show takes place from Nov. 8-10 at the Pennsylvania Convention Center, six blocks from your Dalian on the Park apartment. The arts festival is now in its 43rd year, drawing bigger and bigger crowds every year. What's all the buzz about? The Contemporary Craft Show is one of the largest showcases of modern art in the nation where every single piece is for sale, and art lovers can speak directly with the artists who made the works.
Nearly 200 artists will be highlighted in this highly prestigious show, which nets nearly 900 applicants competing to be included. Show curators aim to present a comprehensive event, so expect to see crafts of all kinds—paintings, multimedia works, sculptures, jewelry, clothing, furniture and much more.
While strolling the artists' booths provides plenty to see and do, there are also a number of extras during the event, such as studio tours, guided tours of the show, artist demonstrations, social events and more. If you want to get first crack at buying the pieces, grab a ticket to the Preview Party on Nov. 7, where you can enjoy a cocktail buffet, open bar and the opportunity to pick the brains of the many talented artists involved this year.
If you're looking for some new wall décor for your Dalian on the Park apartment or want to get a jump on holiday shopping, this is the place to grab a one-of-a-kind piece.
1101 Arch St.
Philadelphia, PA 19107
Back To Blog ←
TAGS : contemporary art, dalian on the park, philadelphia museum of art