October 9, 2019
Where to Warm Up this Fall in Philly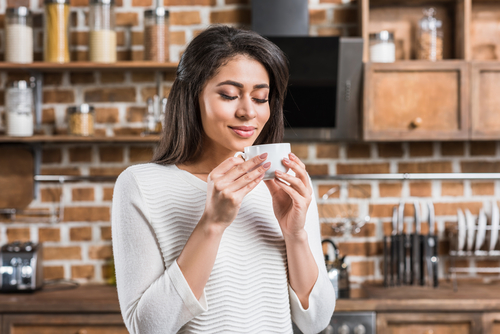 There are few things that feel better than a warm cup of coffee or tea on a chilly fall morning! When you get bundled up and head out of your Dalian on the Park apartment, snagging a tasty and toasty treat can help you start the day off right. As the fall chill moves into Philadelphia, you may be looking for a new favorite morning spot to add to your pre-work routine. Thankfully, there are lots of coffee shops just minutes from your The Isle apartment to help you warm up, chill out and face each autumn day with your best foot forward.
One of the best coffee shops in our area is Elixr Coffee, one mile from your Dalian on the Park apartment. After seeing wild success with its flagship shop in Center City, Elixr took note of the bustling and nearby Callowhill neighborhood and set up shop with a roastery and café. The space is conveniently just a block from Broad Street in one direction, and Vine Street in the other, so if you commute into Center City for work, a quick detour to Elixr should definitely be in the cards. It's even within walking distance of home, making it a great addition to your weekend relaxation plans.
The shop specializes in lighter-roast coffees but offers a wide menu so there's something to suit all tastes. Its products and service have both picked up a ton of accolades, including last year placing second in a nationwide barista competition, and for three years running placing in the top 10 of a national roasting contest.
The bright and airy spot is a perfect place to add to your morning wake-up routine. And if you're not in a rush to get into the office, pull up a chair, pop in some headphones and sip on your favorite beverage while taking in the sights of Center City through the floor-to-ceiling windows.
315 N. 12th St.
Philadelphia, PA 19107
Back To Blog ←
TAGS : coffee, coffeehouse, dalian on the park, fall, philly