October 22, 2019
4 Exciting Ways to Experience Philly's Best Halloween Attraction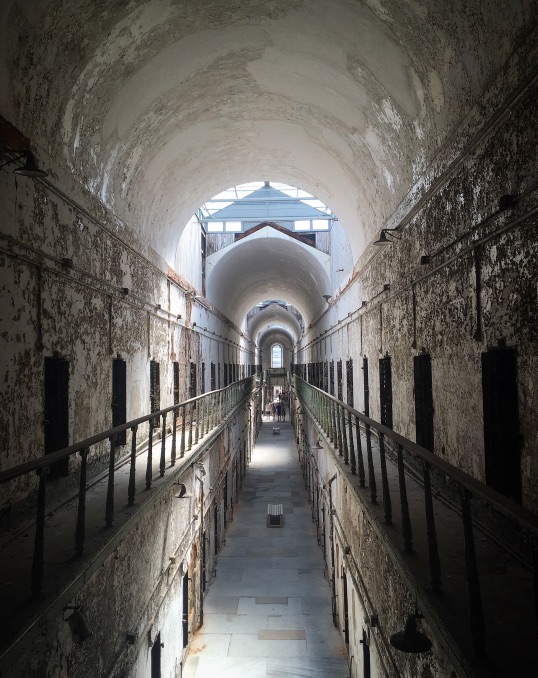 As Philadelphia is one of the nation's oldest and most historic cities, it's no wonder that it's also Halloween central—a place whose history comes to life around us, making it a perfect spot to get into the spirit of the season. From lavish Halloween parties to costume contests and everything in between, the possibilities for holiday excitement right near your Dalian on the Park apartment are endless. If you want to really dive into the haunted happenings in Philadelphia, one of the city's best Halloween attractions is just a few blocks from home.
Terror Behind the Walls at Eastern State Penitentiary has frequently been rated one of the top haunted experiences in the country—for good reason! The now-closed but centuries-old prison comes back to life each fall with a massive Halloween attraction (though it's open year-round for tours and museum visits—and attracts tons of ghost hunters!). Experience six different haunted areas within the prison, which use the real sites—like the infirmary and exercise yard—to build their spooky story. Keep your eyes peeled, as hundreds of actors are lurking around every crumbling corner of the prison walls!
Since the penitentiary is only three blocks from your Dalian on the Park apartment, you may have been to the site before—but this year, consider a number of ways you can take your experience to the next level:
Quick Pass: Since Terror Behind the Walls is among the city's biggest Halloween haunts, admission lines can be quite long. Grab a quick pass ticket to skip the line and be treated like a VIP.
Fright and a Bite: Make a reservation at one of the neighborhood's participating restaurants to enjoy a special Halloween-themed meal before your visit to the penitentiary.
After-Dark VIP Tour: Take a guided tour of the penitentiary to hear about its real storied history before skipping the Terror Behind the Walls line for a front-row seat to the attractions. Also, take home a souvenir photo of your trip and an LED flashlight.
The Speakeasy: Visit the real former cell of Al Capone after your Terror Behind the Walls experience for a complimentary locally brewed beer or glass of wine or soft drink and take in live entertainment.
2027 Fairmount Ave.
Philadelphia, PA 19130
Back To Blog ←