September 26, 2019
Where to See Fall Leaves Around Dalian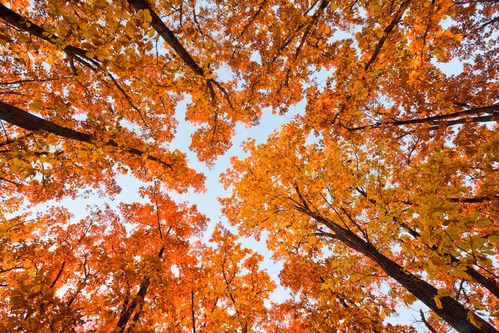 It might seem like summer hasn't yet faded from Philly, but fall is right around the corner! Along with the pumpkin spice, fall festivals and sweaters, one of the other things autumn is known for is its beautiful foliage, which is in full supply near your Dalian on the Park apartment. Although we are in the heart of one of the nation's biggest cities, Philly is a haven for lush, green spaces, which turn a range of beautiful hues as fall settles in.
If you don't want to travel far from home in the sights of fall, consider a stroll over to the Rail Park, located one mile from your Dalian on the Park apartment. The space is Philly's newest and most-anticipated park, having opened at the beginning of the summer. If you haven't been yet, the Rail Park is an elevated space that stretches through Spring Garden and to the Viaduct. It features winding pathways bordered by trees and plants that will see their first taste of fall, and which has already become popular with bikers and joggers. Even if you want to take in the foliage without breaking a sweat, you can easily do that at the Rail Park, which features an array of seating and benches to encourage locals to sit and socialize while getting in touch with nature.
The current space is only Phase 1 of what is forecasted to be a three-mile stretch of new parkland that cuts straight across the city—and will be twice the size of New York City's famed High Line Park! Before the park hits the mainstream, take your chance to kick back and relax and escape the hustle and bustle of the city. So grab your favorite book, stake out a spot in the park and welcome fall at the Rail Park!
Noble and Broad streets
Philadelphia, PA 19123
215-440-5500
Back To Blog ←