September 20, 2019
Send Off Summer at This Rooftop Bar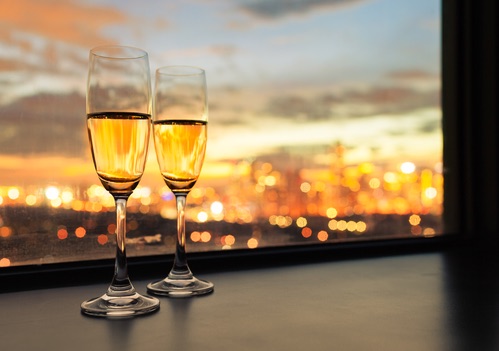 Summer is all but faded from Philadelphia, but we still have a few weeks until the fall chill fully settles over the City of Brotherly Love. If you're looking for one final hoorah to soak up some sun and say goodbye to summer, why not do so at one of Philly's amazing rooftop bars? Sipping and socializing with friends amid spectacular views of the city skyline is a great way to put an exclamation point on the summer of 2019 and make a few more memories—and with so many awesome rooftop hideaways near your Dalian on the Park apartment, you barely have to leave home to soak it all in!
One of the best is Assembly Rooftop Lounge, a chic open-air lounge situated atop The Logan Hotel. While many flock to Assembly for its food and drink menus, the ambiance is also a top attraction. The lounge is nestled nine stories above the city, offering spectacular views of the skyline. Diners and drinkers can lounge indoors and take in the sights with the floor-to-ceiling windows, or head outdoors amid the curved plush couches, and sleek, shiny countertops that will give your outing a sense of sophistication. And if the fall weather starts to creep in on your visit, you're in luck, as Assembly's outdoor space features a number of firepits, offering both warmth and an awesome spot to kick back and relax with friends.
The menus are just as enticing. On the drink side, Assembly features dozens of international wines, with a special menu of sparkling selections. Beer drinkers can also be suited with the range of craft brews, as can those looking for creative cocktails. Pair your drink with a selection from the small plates menu, featuring everything from tacos to flatbreads to cheese plates.
Even better, Assembly is just a half-mile from your Dalian on the Park apartment, so you don't have to go far from home to say goodbye to summer!
1840 Benjamin Franklin Pkwy.
Philadelphia, PA 19103
215-7834171
Back To Blog ←