August 2, 2019
Philly's Favorite Summer Festival Returns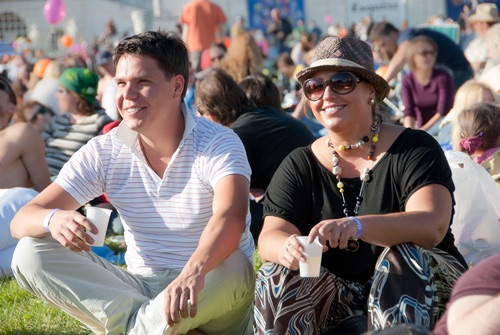 If you've never been to the 2nd Street Festival, now is your chance to go! The 11th annual extravaganza returns Aug. 4 to Northern Liberties, just two miles from your Dalian on the Park apartment—offering a full day of fun, food and festive atmospheres, a perfect way to while away a steamy summer day in the city!
The 2nd Street Festival is one of Philadelphia's biggest and best outdoor summer events, attracting tens of thousands to a six-block radius in No Libs. Whether you're looking for some standout food and drinks, exciting entertainment or the chance to socialize with neighbors from across the city, you can find it all here.
On the food front, about 30 restaurants in the neighborhood usually turn out for the festival, setting up booths along the streets (which are closed to traffic), offering some of their favorite dishes for purchase. Many of the eateries in the neighborhood, which has become known for its eclectic and diverse culinary scene, also offer sit-down specials throughout the day (if you want to duck in for some needed A/C!). More than two-dozen food trucks open up shop throughout the festival, giving locals a taste of everything from pizza in a cone to savory crepes, great to nibble on as you stroll through the event. Local breweries and cideries will also be well-represented, with several beer gardens staged in the festival, a perfect way to cool off on what's likely to be a warm summer day.
When it comes to entertainment, no matter your tastes, you'll find something to satisfy. The festival features three separate performance stages, each hosting more than 10 performers each throughout the day, from singers to dancers to musicians of all stripes. A mid-festival area will also feature more unique performances, including stilt walking and belly dancing.
Dozens of vendors will be showcased along the streets, offering one-of-a-kind artwork and merchandise, as well as highlighting local businesses and nonprofits. Best yet, a portion of the day's proceeds will go directly back to the No Libs neighborhood; in the last two years alone, more than $60,000 has been raised from the festival to support the creation of a neighborhood improvement district.
So let's support our nearby neighborhood and head out to the 2nd Street Festival for one of Philly's brightest days of the summer!
600 N. Second St.
Philadelphia, PA 19123
Back To Blog ←