August 22, 2019
Let's Go to the Movies!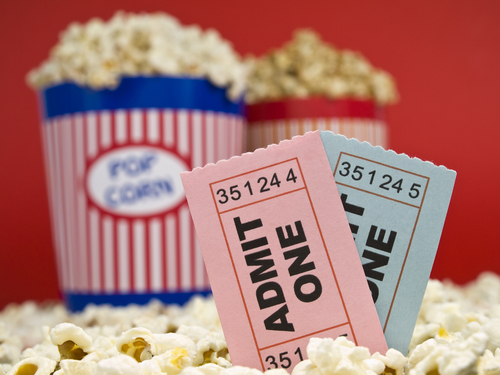 It's the dog days of summer—meaning you're likely hibernating in your Dalian on the Park apartment, soaking up air conditioning and Netflix. While escaping the heat is on the minds of many, there's one fun way to do just that while still getting out and about in the city.
Philadelphia is known as a haven of arts and culture, and movie theaters are no exception. There are a number of film venues right near your Dalian on the Park apartment to which you can easily stroll without breaking much of a sweat and take in quality cinema, special events and more.
One of the best options in our neck of the woods is the Roxy Theater. Located in Rittenhouse Square, the theater shows a mix of independent, mainstream and international cinema. On any given night, you can pick from among blockbuster hits and little-known films from up-and-coming filmmakers, offering an eclectic mix to satisfy film goers of all interests and tastes.
The theater came under ownership of the Philadelphia Film Society in 2013, which has invested seriously in its future, with new screens, seats and much more. In addition to its daily roster of films, Roxy is a frequent participant in local film festivals, particularly PFS' Philadelphia Film Festival, where it is one of the flagship hosts. PFS also stages events at the Roxy throughout the year, to make the festival a more cohesive, year-round experience. Roxy stages a number of its own events, including its Babies on Board special, in which Wednesday matinees welcome new parents or caretakers and little ones for a baby-friendly screening of new films. On Wednesday nights, leave the baby at home and bring the bottles for BYOB Night, where film goers are allowed to pack their own wine or beer.
And since it's only about six blocks from your Dalian on the Park apartment, you can slip out the front door and get right into the theater without having to weather too much of our August temps!
2023 Sansom St.
Philadelphia, PA 19103
267-639-9508
Back To Blog ←