August 15, 2019
Check Out Philly's Award-Winning New BYOB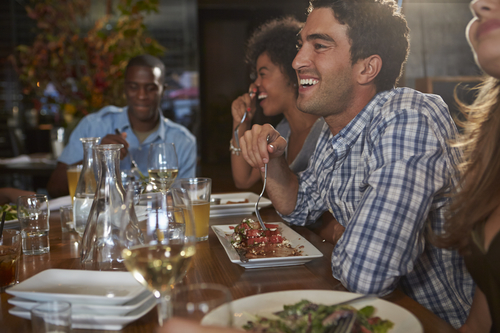 Foodies, listen up! Even if you think you're an expert on Philly's culinary scene, there's one new entrant to the scene that you have to put on your must-visit list—Cadence in South Kensington, about two miles from your Dalian on the Park apartment.
The BYOB American hot spot opened recently but already has gotten some serious accolades—namely being the winner of Food & Wine's Best New Restaurants in 2019 contest, a national nod that has given the tiny neighborhood locale some serious cred in the local culinary community.
The experts at Food & Wine noted that Cadence took home the coveted award for a number of reasons—most particularly, its charming hospitality coupled with a standout menu. On the first front, the small spot has a local feel, with the owners having worked in the Philly restaurant industry for years. Despite lots of experience in the big-city market, they are committed to operating Cadence with a small-town feel, such as with personalized calls before your reservation to remind you to grab your favorite bottle (and directions to local bottle shops).
The menu is just as enticing as the service. Cadence is open Tuesday through Saturday evenings for a la carte meals or—if you want to really get the full experience!—a four-course meal for $68 per person. The menu takes American favorites and dresses them up quite a bit (think carrot dumplings, curried potato soup or duck with local veggies). And since Cadence is BYOB, you can bring along your favorite wine or beer to make your meal complete! (Though no dinner is truly complete without dessert, and Cadence delivers there too, with out-of-the-box options like chamomile rice pudding and oat milk shaved ice.)
Cadence is getting loads of national attention with its big award—and it's all just 15 minutes from your Dalian on the Park apartment, so make your reservation today to check it out for yourself!
161 W. Girard Ave.
Philadelphia, PA 19123
215-419-7535
Back To Blog ←