August 1, 2019
Break Out the Walking Shoes for Free Streets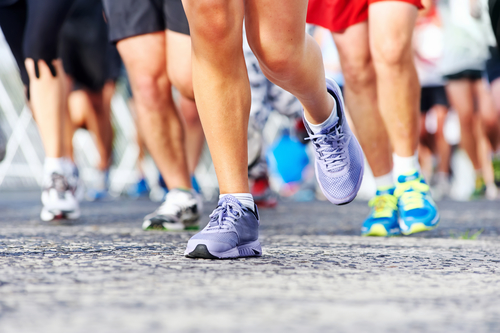 If you're looking for a fun way to get some exercise and see the city, Philly Free Streets will be right up your alley.
The Aug. 3 event is a favorite of runners, bikers, walkers and anyone else who wants to burn a few calories in an exciting way—on the city's biggest street! Broad Street, from City Hall to Butler Street, will be entirely shut down to vehicular traffic from 8 a.m.-1 p.m., including a stretch that is just six blocks from your Dalian on the Park apartment.
This marks the third year for the event, which typically draws thousands. Join with neighbors from around the city to enjoy the open space however you see fit! Many people simply lace up their walking shoes and walk down Broad, from one end of the route to the other (foot traffic is welcome to move either way!), while others challenge themselves to a morning run to beat the heat while taking in some exciting scenery. You're welcome to bring along bikes, strollers and even pets—so no matter what your crew looks like, everyone is welcome. Even those who don't want to break too much of a sweat can get in on the fun by setting up lawn chairs along the route to take in this unique event.
Philly Free Streets is designed to introduce locals to the neighborhoods along the route, so local businesses and organizations are invited to be active participants. Booths and tents will be set up along Broad Street to share information (and lots of free swag!) with passersby about ways they can get more involved in their neighborhood and support local commerce.
So if you're looking to take a more active role in the neighborhood around your Dalian on the Park apartment (or just want a new backdrop for your Saturday morning workout routine!), stroll on over to Broad Street for this once-a-year event!
Broad Street
Philadelphia, PA 19130
215-686-5552
Back To Blog ←