July 8, 2019
Summer Outings with Your Four-Legged Friend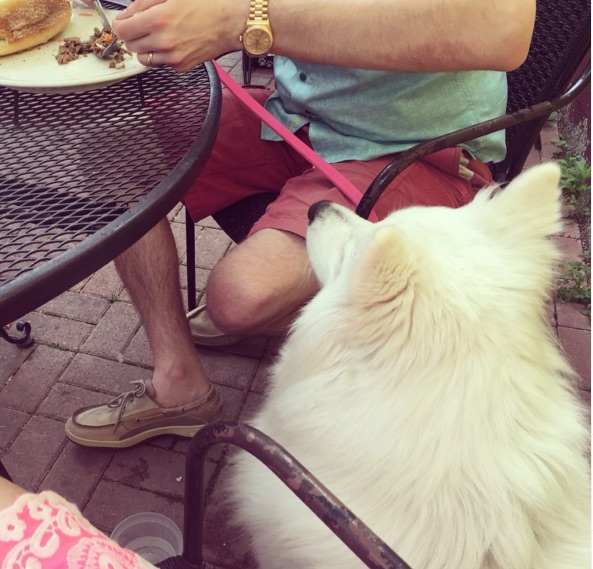 As all Dalian on the Park apartment residents know, we love pets! We roll out the welcome mat to four-legged companions, with pet-friendly policies and a number of on-site amenities, like our dog-washing room. While there's plenty to do with your furry friends right at home, there are also lots of pet-friendly spots right in our neck of the woods where both you and your companion can take in all that the city has to offer.
Here are a few of our favorite pet-friendly outings in the neighborhood:
Parks on Tap: The traveling beer garden hits up Fairmount Water Works, about six blocks from your Dalian on the Park apartment, from July 24-28. The garden welcomes pups on a leash, who are encouraged to lounge alongside their owners in the enclosed outdoor space. At the Water Works, take in eye-opening views of the Schuylkill River while enjoying craft brews and sharing some light bites with your canine companion.
OCF Coffeehouse: The coffeehouse, just three blocks from your Dalian on the Park apartment, welcomes pets on a leash. So stroll up to Fairmount Avenue to score an iced coffee this summer and bring along your pooch for a relaxing time people and pup watching.
Kite & Key: If you want a night out but don't want to leave your pup in, head over to Kite & Key, where the outdoor patio is a perfect spot for dog diners. The longtime neighborhood favorite, three blocks from your Dalian on the Park apartment, serves lunch, dinner and weekend brunch. It has an extensive beer and wine list, making it a prime spot to kick back with some brews, dive into the menu and enjoy a summer night with your pooch by your side.
640 Waterworks Drive
Philadelphia, PA 19130
215-685-0723
100 Fairmount Ave.
Philadelphia, PA 19130
267-773-8081
1836 Callowhill St.
Philadelphia, PA 19130
215-568-1818
Back To Blog ←
TAGS : fun, pet-friendly, philadelphia