July 3, 2019
Celebrating Fourth of July Around Dalian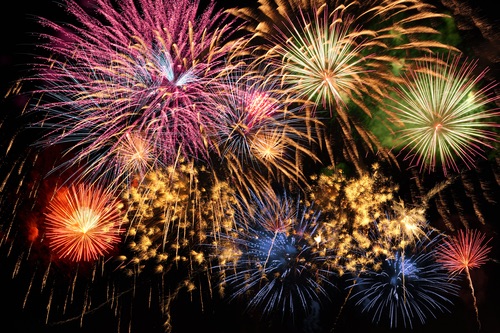 Philadelphia is the birthplace of American freedom—which is why it makes perfect sense that Independence Day is one of the hottest, most exciting holidays in the Philly events calendar. From fireworks to concerts and everything in between, the City of Brotherly Love is the place to be on 4th of July—and even for several days beforehand! The Wawa Welcome America is one of the nation's biggest July 4th event series, with more than 50 programs taking place leading up to the big day—most of them free and many taking place right near your Dalian on the Park apartment!
While the big concert (this year featuring Jennifer Hudson and Meghan Trainor) and fireworks show on the 4th is no doubt the highlight of Wawa Welcome America, there are lots of other opportunities to show your patriotic pride. If you want to escape the heat but don't want to shell out big bucks on indoor activities, you're in luck—as many of the city's leading museums are offering entirely free admission as part of this year's Wawa Welcome America celebration. Here's the lowdown on how you can take in some of Philly's best attractions for less:
Mutter Museum: The city's quirkiest museum—offering centuries of medical mysteries and breakthroughs—will be free to enter July 1. See everything from fossilized bones to some of the world's earliest medical devices at this favorite of science lovers. And it's all just a mile from your Dalian on the Park apartment.
Philadelphia Museum of Art: Also on July 1, stroll over to the city's renowned art museum, six blocks from your Dalian on the Park apartment, to take in its several floors—featuring some of the world's most priceless pieces alongside modern works—all free of charge.
Rodin Museum: Just one block from your Dalian on the Park apartment, visit the Rodin Museum at no cost on July 2. The museum features the world's largest collection of pieces from the famed sculptor, as well as an eye-popping urban garden.
So break out your red, white and blue, and head out into the city to celebrate American independence where it all started!
19 S. 22nd St.
Philadelphia, PA 19103
215-560-8564
2600 Benjamin Franklin Pkwy.
Philadelphia, PA 19130
215-763-8100
2151 Benjamin Franklin Pkwy.
Philadelphia, PA 19130
215-763-8100
Back To Blog ←
TAGS : Dalian, fourth of july