June 7, 2019
Philly Pride to Mark Big Anniversary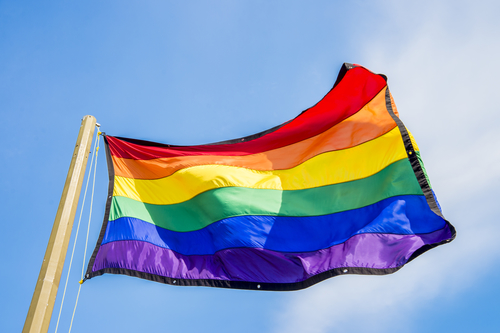 Diversity takes center stage at an annual event at Penn's Landing that's expected to be bigger and better than ever.
Philadelphia Pride Festival is set for June 9 at the Great Plaza, about 2.5 miles from your Dalian on the Park apartment. The event, which celebrates LGBT diversity, draws a massive (and massively diverse!) crowd from around the region, with about 10,000 revelers, representing all genders, ages, ideas and interests, assembling for the riverfront party.
If you've never been, here's the rundown: Pride events across the country were started to empower marginalized groups like LGBT people, an idea that takes on special meaning this year, as it's the 50th anniversary of the Stonewall Rebellion, a major turning point in LGBT history. That anniversary means Philly Pride is expected to be the biggest yet in its 30-plus-year history.
The day starts off at noon with a parade from Center City down Market Street towards Penn's Landing. Take in hundreds of performers, from marching bands to singers to dancers and everything in between, with dozens of local businesses, bars and more represented. While the parade takes over the whole downtown area, the center of the action is at Independence Mall, 1.5 miles from your Dalian on the Park apartment, where parade contingents will perform at the judges' stand to compete for prizes.
The party continues at Penn's Landing, where more than 100 vendors will offer handmade goods, information on community resources and plenty of interactive games and activities. Snag snacks from a number of food trucks and wash it down with selections of beer, wine and cocktails. As you sip and socialize, take in performances from the main stage—where singers, dancers, comedians and more will keep the crowd on their feet.
While the community and camaraderie that abound at Philly Pride are enticing enough, the location makes the day picture perfect. Great Plaza is set right on the Delaware River, where Pride-goers can party with old friends and new with a beautiful backdrop—not to mention, catch the breeze on what's sure to be a scorching day!
101 S. Columbus Blvd.
Philadelphia, PA 19106
Back To Blog ←
TAGS : philadelphia pride festival