June 21, 2019
Where to Find the Best Ice Cream in Philly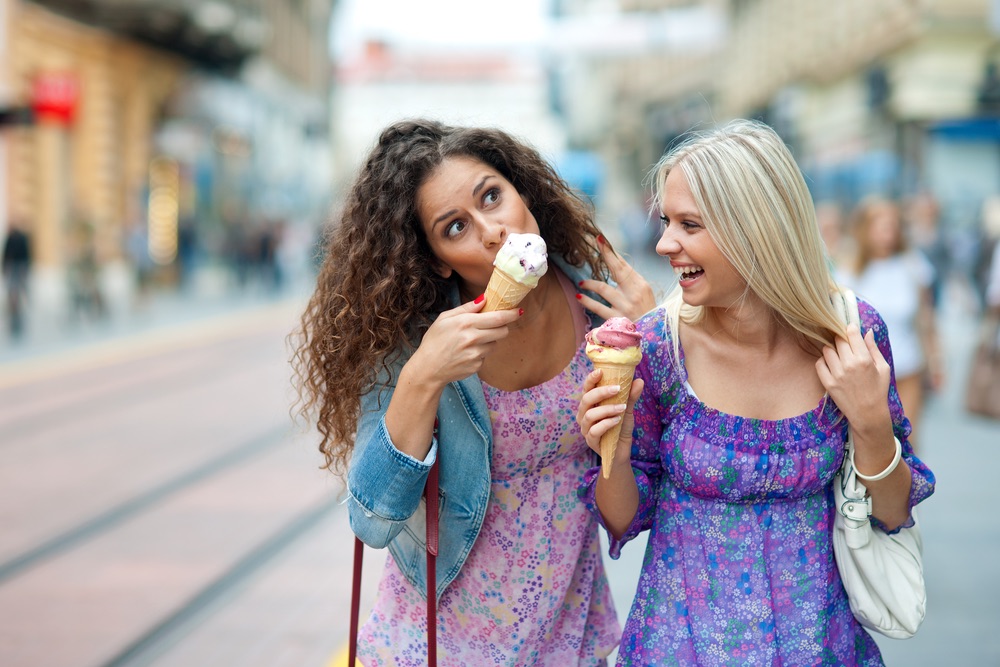 It's summer in the city! Locals looking to escape the scorching temps—but who don't want to deal with the gridlock traffic heading to the shore—may be turning to fruity drinks and air conditioning to cool off. If you want to escape the heat and reward your taste buds in the process—all while taking in the sights and sounds of the city—venture out to one of the local ice cream shops near your Dalian on the Park apartment. Our neighborhood is brimming with confectionary creativity, and a stroll to the ice cream shop is a great way to enjoy a summer night in Philly with friends, or to put a unique spin on date night.
Luckily, there are lots of sweet spots within walking distance of your Dalian on the Park apartment, including Harper's Ice Cream. Located inside Rybrew, Harper's offers hand-dipped ice cream in cups, cones and pints—no frills, or bells and whistles, just high-quality treats! The shop features nearly a dozen flavors, with basics like vanilla bean and chocolate to more adventurous offerings like caramelized banana pudding and cinnamon honey graham. And no matter your dietary needs, Harper's will have an option for you, as it even features dairy-free and vegan products.
Just like Rybrew's locally minded menu, Harper's also has a local focus. The shop makes all of its ice cream right on site, with all locally sourced milk and creams and handmade ingredients. It also takes advantage of its setting in a bottle shop, offering "beer floats"—your favorite scoop atop your favorite brew—and ice cream sodas.
Harper's is only about a mile from your Dalian on the Park apartment, so if you're looking for a fun outing with a sweet ending all without breaking too much of a sweat this summer, pack your appetite and check it out!
2816 W. Girard Ave.
Philadelphia, PA 19130
215-763-1984
Back To Blog ←
TAGS : ice cream, philly, summe