June 14, 2019
Celebrate Philly History on Flag Day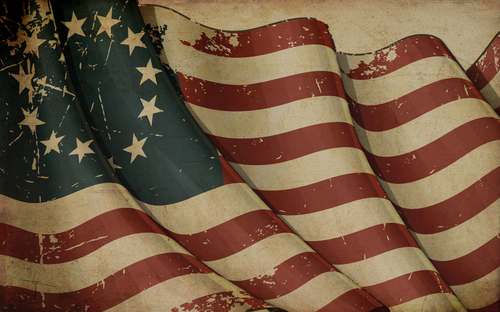 The birthplace of American freedom lights up red, white and blue every summer for Independence Day, but a few weeks beforehand, locals have the opportunity to practice their patriotic singing and salute an American icon—our star-spangled banner. Flag Day is set for June 14 and, while it may not be the most glamorous holiday, that doesn't mean you can't still celebrate, especially since the nation's very first flag was made just blocks from your Dalian on the Park apartment!
If you've never been to the Betsy Ross House, Flag Day is the perfect opportunity to see what you've been missing out on. Nestled right in the middle of bustling Old City, less than two miles from your Dalian on the Park apartment, the home belonged to seamstress Betsy Ross in the 1700s. To mark the end of the Revolutionary War and the celebration of American independence in 1776, Ross is said to have hand-sewn the flag that became the basis for today's American flag—all right in her Philadelphia house. The home—and its role in Revolutionary America—have been preserved for modern audiences, who are invited to tour Ross' house, which has been expertly restored to what it would have looked like nearly 250 years ago.
Visitors can walk through the home on self-guided tours, opt for an audio tour or take an outing with a group. There are special exhibits throughout the site documenting Philadelphia's role in American independence, and how Ross and other women of the time supported that effort. Guests can even stop into the upholstery shop to meet a Betsy Ross reenactor. The house features a beautiful shaded courtyard, perfect for relaxing after a tour and taking in the historic storytelling tours that pop up at the site.
So before you don your red, white and blue on July 4th, get the party started early with a dose of local history!
293 Arch St.
Philadelphia, PA 19106
215-629-4026
Back To Blog ←
TAGS : betsy ross house, flag day, philadelphia