June 10, 2019
Where to Celebrate Father's Day Around Dalian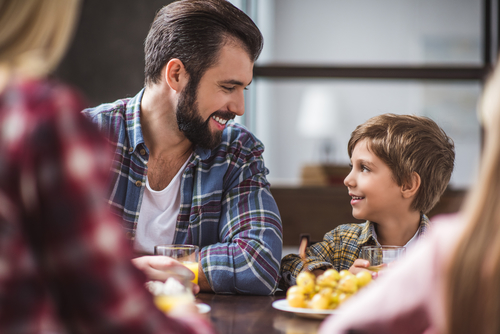 Dad's big day is almost here—are you ready? If you're not, no sweat! There are plenty of opportunities right near your Dalian on the Park apartment to help you show the special in guy your life some love—from designer suit shops to chocolate stores to sports memorabilia boutiques, and everything in between. While finding the perfect gift can be an exciting challenge, if you're not up for that adventure, consider giving Dad what he may really want most—a great meal! Enjoying some quality cuisine with your favorite guy is a perfect way to toast to the day, and what better meal to indulge in on Father's Day than steak?
There are a number of award-winning steakhouses within walking distance of your Dalian on the Park apartment, including Urban Farmer. As its name suggests, the restaurant brings the farm to the city, with menus full of locally sourced options from the Pennsylvania countryside, including grass- and corn-fed beef. If you really want to treat Dad right, there's lots of choose from! From several types each of filet, New York strip, ribeye and dry-aged beef, if your guy is a meat lover, this will be his new favorite spot. You can even opt for the New York steak tasting, featuring three 6-ounce portions of different varieties of beef. The menu is also brimming with creative spins on chicken, pork chops and options for the vegetarian crew.
If you want to get your celebration started early, stop by for brunch, where the restaurant's favorite steak dishes all make an appearance, alongside egg dishes, pancakes and much more. The brunch and dinner menus feature lots of tasty options on the drink side as well—most of which come from local breweries, cideries and wineries!
So if supporting local agriculture is your (or your Dad's!) thing, gift him a trip to Urban Framer. And, at just a half-mile from your Dalian on the Park apartment, Urban Farmer also has a lot going for it in terms of location. You can stroll over to the restaurant, showing your group the sights and sounds of the city as you walk, and spending some extra quality time together—all just steps from home!
1850 Benjamin Franklin Pkwy.
Philadelphia, PA 19103
215-963-2788
Back To Blog ←
TAGS : father's day