June 25, 2019
Where to Catch Center City Sips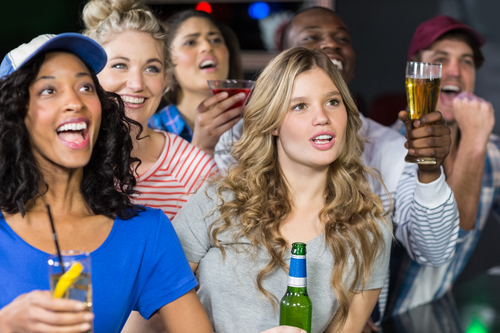 Everyone's favorite summer happy hour has returned! Starting this month through the end of August, dozens of bars and eateries, including many right near your Dalian on the Park apartment, are taking part in Center City Sips. If you haven't yet been initiated into the Sips circle, here's the lowdown: Every Wednesday from 5-7 p.m., participating venues roll out the welcome mat for an extra special happy hour featuring $4 beer, $5 wine and $6 cocktails—along with a selection of half-priced appetizers. As Wednesday isn't usually a big night for partying, this is a great opportunity to break up your work week, meet up with friends and enjoy all that Philly has to offer during the summer—all for less! And, with so many participating spots near your Dalian on the Park apartment, you can easily stroll to a new venue each week to get the full experience.
While each bar or restaurant offers something unique, one of this year's standouts is Field House. Escape the summer heat in this expansive sports bar complex—which features 12,000 square feet of space devoted to dining, drinking and, of course, sports! With 35 flat-screen TVs situated around the venue, you don't have to worry about missing the Phils while you're socializing!
Field House's size gives it a unique advantage over other Sips spots. Some venues can get a bit cramped with the surging interest in the event, but because Field House features several different bars and a wide range of seating options, you can feel like you're at a regular outing with friends, all while enjoying specials that are anything but regular!
As a sports bars, Field House is known for its pub grub—loaded tots, mac and cheese bites, wings, burgers and more—many of which make an appearance on the Sips menu. It's also built quite a reputation for its drink offerings, with dozens of beers on tap, including lots of locally crafted selections. And at just about a mile from your Dalian on the Park apartment, Field House is conveniently located—after happy hour wraps up, you can enjoy a nice walk home on a summer night to help you burn off all those brews and bites!
See you at Sips!
1150 Filbert St.
Philadelphia, PA 19107
215-629-1520
Back To Blog ←
TAGS : center city sips