March 15, 2019
Celebrate St. Paddy's Day Without the Stress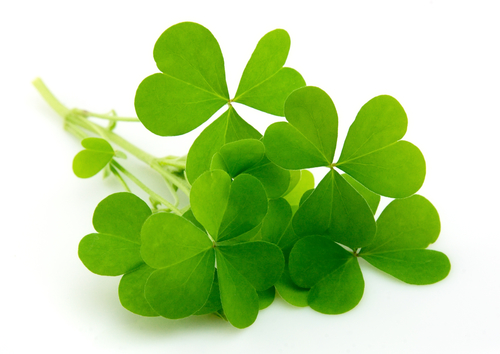 St. Patrick's Day is one of the biggest party days of the year! No matter if you're Irish or not, anyone can find excitement in dressing head to toe in green and raising a glass with old friends and new. However, such a popular occasion can mean getting out and about can be a hassle—with traffic, surging Uber prices and packed bars. If you're looking for a St. Paddy's outing without all the headaches, consider sticking close to your Dalian on the Park apartment, where you'll find an authentic Irish pub that's perfect for celebrating stress-free.
Named for a park in Ireland, St. Stephen's Green is a popular Irish eatery and watering hole in Fairmount. Located just four blocks from your Dalian on the Park apartment, an outing to St. Stephen's Green means you can ditch the ride sharing—just lace up your (green!) sneakers and head out for an authentic taste of Ireland close to home. Since St. Stephen's Green is a bit removed from the hustle and bustle of Center City, its St. Patty's Day celebrations will be much more laidback, and the perfect spot for diners and drinkers to enjoy conversation with their group.
No matter if you want to honor the holiday with a hearty Irish meal or some brews, St. Stephen's Green will deliver on both fronts. The restaurant features modern pub food, with a number of selections that feature Irish influences—from the fish and chips to a pork sandwich braised in Guinness. The Irish drink makes an appearance on St. Stephen's Green's rotating draft list, featuring more than a dozen beers. Creative cocktails and international wines are also served for the non beer-drinking crowd.
The space itself is almost as exciting as its menus! With wood paneling and exposed brick, visitors have plenty to catch their eye on their visit—and, depending on the weather, they can cozy up to the fireplace if we have a late winter, or enjoy outdoor seating if spring makes an early appearance.
Lots of venues try to hop on the St. Patty's bandwagon but, at St. Stephen's Green, partiers can enjoy quality and authentic Irish food and drink without all the noise and crowds—all within walking distance of their Dalian on the Park apartment.
1701 Green St.
Philadelphia, PA 19130
267-760-7607
Back To Blog ←
TAGS : dalian on the park, irish pub, saint patrick's day