March 4, 2019
Where to Celebrate Mardi Gras in Philly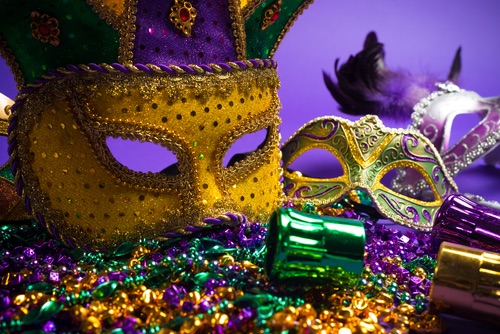 While New Orleans is the place to be on Mardi Gras, if you can't make it to The Big Easy this month, you still have plenty of ways to celebrate the big day here in Philly! Lots of local bars and restaurants are paying tribute to the festive holiday with food and drink specials. While colorful beads, creative cocktails and Creole-inspired dishes can make any night a success, if you want to celebrate like you're truly down on Bourbon Street, you'll want authenticity—which you can find just minutes from your Dalian on the Park apartment.
Acadia is a restaurant and bar entirely modeled after the cuisine and culture of New Orleans. Located just two miles from your Dalian on the Park apartment, Acadia oozes genuine New Orleans—from its food and drink menus to its music.
If it's that spicy Southern flavor you're after this Mardi Gras, you'll find it in spades at Acadia. The menu features traditional Louisiana dishes like gumbo, jambalaya, po boys, red beans and rice and much more. As an added bonus, satisfy your sweet tooth with authentic sugar-coated beignets that taste like they came straight from New Orleans! On the drink side, Acadia serves up a number of brews straight from New Orleans, as well as Bourbon Street favorites like the Hurricane. As an added bonus, stretch your buck a bit and enjoy the latest happy hour in the city, with $5 food and drink specials from 5-8 p.m. Tuesday-Friday.
No New Orleans-inspired venue would be truly authentic without the music, and Acadia delivers, with a live jazz band that plays every Thursday and Saturday night.
It's easy for local venues to string some beads and hang colorful decorations but, at Acadia, you can experience a real genuine Mardi Gras celebration that will have you feeling like you're on Bourbon Street—all just minutes from your Dalian on the Park apartment.
824 S. Eighth St.
Philadelphia, PA 19147
215-922-720
Back To Blog ←
TAGS : dalian on the prk, mardi gras, philly, restaurant