January 9, 2019
Where to Find Cold-Weather Comfort Food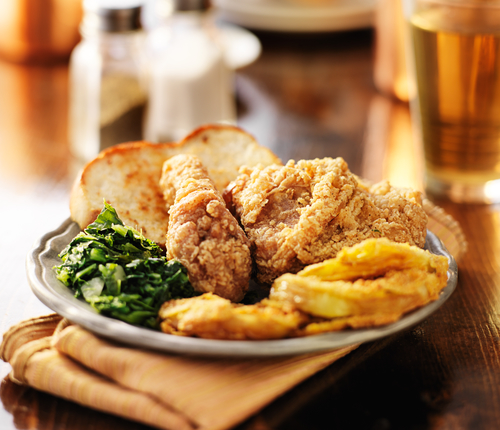 Old Man Winter has finally arrived at your Dalian on the Park apartment! Now that the holiday fun has died down and the new year is underway, the cold weather may have you feeling less than cheerful. One of the best antidotes to that winter gloom is a tasty treat; just like your mom's chicken noodle soup or your favorite chili recipe have always been your go-to on chilly, snowy days, classic comfort foods especially hit the spot when the weather turns cold!
Lucky for you, there are a number of restaurants near your Dalian on the Park apartment specializing in comfort food—so you can get the warm and cozy feeling of a homecooked meal without having to ever turn on the stove! One of the local standouts is Butter's Soul Food. Located one mile from your Dalian on the Park apartment, Butter's is a quick and casual eatery, with a small dining room and a big takeout business—and that laidback feel pairs perfectly with its menu.
Butter's food will have you feeling like you're at a summer barbecue, rather than being chilly in Philly. Entrees include barbecue short ribs, fried chicken, fried catfish, turkey wings and lots more for carnivores to love. The impressive side menu has all of your Southern-style favorites: corn bread stuffing, black eyed peas, greens, and rice and gravy, among many others. And definitely leave room for dessert. All of Butter's sweets are made fresh daily on site and offer the perfect topping for your meal. Grab takeout and curl up in your Dalian on the Park apartment with sweet favorites like double chocolate, lemon or carrot cake, or go for the holiday feel with sweet potato pie and sweet potato cheesecake.
No matter your tastes, if you're in the mood for some old-fashioned, Southern-inspired homecooking without all the bells and whistles, Butter's is the place to be.
Butter's Soul Food
2730 W. Girard Ave.
Philadelphia, PA 19130
215-235-4724
Back To Blog ←
TAGS : comfort food, Dalian, restaurants, winter