December 15, 2018
Sail Back in Time at Franklin Institute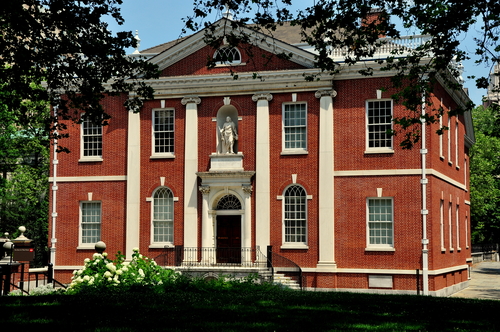 You don't even have to be a history buff to get excited about the latest adventure taking up residence at Franklin Institute!
The famed interactive science museum, four blocks from your Dalian on the Park apartment, is in the midst of its major fall exhibit, "Vikings: Beyond the Legend." The display explores the Viking Age, using more than 600 treasured artifacts to tell the stories of the legendary time period, including jewelry, coins, ceramics, glass, leather, weapons and clothing, all of which are expertly restored. Many of the pieces are on loan from the National Museum of Denmark in Copenhagen and are making their U.S. debut in the Franklin Institute show. Together they illustrate the evolution of the Vikings, shedding light on their day-to-day activities as artisans, traders and farmers, as well as their legendary explorations that helped shape the modern world.
There are seven sections to the exhibit, featuring three full-size replicas of Viking ships, including an 1,100 pound vessel that hangs from the ceiling of the museum's atrium. Visitors are encouraged to interact with the exhibit, with a number of hands-on displays that teach about the Viking lifestyle and others that allow people to hold a replica of a Viking sword. In keeping with the Franklin Institute's tech-fueled approach to learning, visitors can take part in an augmented-reality rowing experience to learn how the Vikings powered their shipping vessels.
The Viking exhibit is on display at the museum through March 3. It's open seven days a week but visitors looking to avoid the school-group rush or the holiday crowds may want to consider stopping by during Science After Hours, held this month from 7-10 p.m. Dec. 18. The 21-plus event gives adults the run of the museum after it closes its doors, as well as access to drinks, food and special exhibits.
222 N. 20th St.
Philadelphia, PA 19103
215-448-1200
Back To Blog ←
TAGS : franklin institute