December 7, 2018
Enjoy 'A Very Philly Christmas' in Fairmount Park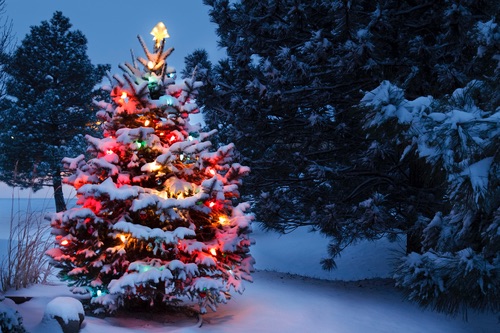 Philadelphia is known for its history and, when the end of the year rolls around, its holiday offerings attract countless people to the city and surrounding areas. So why not put history and the holidays together?
That's exactly what's on tap for "A Very Philly Christmas" at the historic houses of Fairmount Park. For nearly 50 years, the centuries-old mansions have gone all out to celebrate the season, with lights, eye-catching decorations and special events designed to help locals and visitors get in the festive spirit while also learning about the homes' unique history. Events take place at five historic homes—Cedar Grove, Laurel Hill Mansion, Lemon Hill Mansion, Historic Strawberry Mansion and Woodford—all located within Fairmount Park, about 1.5 miles from your Dalian on the Park apartment.
The homes will be open for special "drop-in" hours throughout December, offering tours that showcase their history and contributions to the city's growth, as well as giving visitors the opportunity to take in the dazzling displays of the season. Each will also take part in a series of four events:
Sounds of the Season: On Dec. 1, enjoy live music from local musicians. Each house will host performers from different genres, such as a choir at Woodford, a Brazilian duo at Laurel Hill and Opera Philadelphia at Historic Strawberry Mansion.
Family Day: If you have youngsters in your life, you don't want to miss the Dec. 2 events! With visits from Santa and his elves, food, games and entertainment, this is a great way to get little ones in the holiday spirit.
Neighbors Day: The focus on Dec. 8 will be on the local community, as the homes welcome neighborhood artists and artisans who will showcase their talents, along with neighborhood organizations that will provide information about community-building activities.
Flavors of the Season: This is the day for the foodies! On Dec. 9, each house will feature samples of holiday-themed dishes from local restaurants and caterers, who will stage on-site food demonstrations. If you're looking for some creative recipes for your upcoming holiday get-togethers, make sure to stop by Flavors of the Season!
Back To Blog ←
TAGS : a very philly christmas, holidays