December 5, 2018
Deck the Halls at City Hall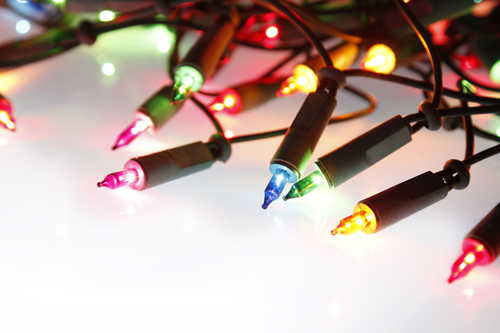 You don't have to travel far from your Dalian on the Park apartment to experience some eye-catching, exciting holiday lights!
Among the many dazzling displays throughout the city is Deck the Hall, a show that is returning by popular demand for its second season to Philadelphia City Hall, a mile from your Dalian on the Park apartment. Thousands of twinkling, festive lights are projected onto the side of the city's historic central building, themed in holiday colors and synchronized to classic holiday tunes. Through Dec. 20, the show starts on the hour during the week and the half-hour on weekends; from Dec. 21 through New Year's Day, the lights go off on the half-hour every day of the week.
While the sights and sounds of Deck the Hall are plenty of reason to turn out to City Hall, the area offers several others. Below the light show is a bustling ice-skating rink, where skaters can twirl the ice while taking in the show. The area also features a cabin with winter-themed cocktails and other drinks, as well as light bites, a perfect spot to warm up and kick back. Wintergarden features hundreds of different plants, trees and winter flowers that will add a dash of green to your holiday season. The towering Christmas tree at the steps of City Hall provides a perfect backdrop for holiday photos.
Just across the street, at JFK Plaza, shoppers will be in their glory at the annual Christmas Village. Themed after a traditional German holiday market, the area features dozens of wooden stalls selling everything from artwork to clothing to holiday ornaments. There are a number of food and drink vendors, featuring traditional German and American foods and, of course, hot chocolate!
We hope to see you there!
1400 John F. Kennedy Blvd.
Philadelphia, PA 19107
215-440-5500
Back To Blog ←
TAGS : city hall, holiday shopping, holidays, philadelphia