November 9, 2018
How to Mark Veterans Day in Philly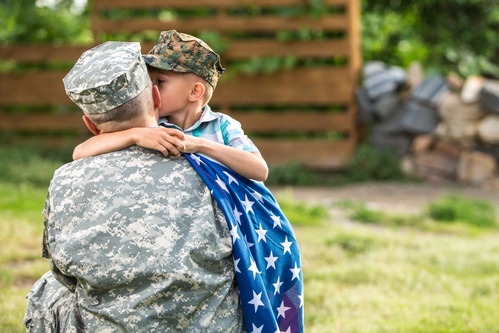 Whether you're a military vet yourself, have a loved one who served in the Armed Forces or just want to pay tribute to the men and women who have fought for freedom, there are plenty of ways to observe Veterans Day here in Philadelphia. As the birthplace of American freedom, it is only fitting that the city honors the sacrifices that have brought about liberty, and a number of local institutions will do just that on Nov. 11, including the National Constitution Center.
Located 1.5 miles from your Dalian on the Park apartment, NCC chronicles and celebrates American history throughout the year with hands-on, interactive exhibits and activities to both teach audiences about the country and city's past, but also to encourage them to see how that history is shaping our future. On Veterans Day, it will take the same approach with a number of special events that are designed for museum-goers of all ages.
The day starts at 9:15 a.m. with a flag-raising ceremony. Recite the National Anthem as the flag is raised in front of the NCC, which is set against the backdrop of Independence Hall. At 11 a.m., staff, volunteers and visitors are invited to a wreath-laying ceremony at the flagpole, which will honor those lost in service. At several times throughout the day, visitors can see military history come to life, such as with a re-creation of the Continental Army's drumline, a flag-folding challenge and an address by a Revolutionary War reenactor. Kids can make military-themed arts and crafts while adults take in community-resource tables. Everyone is invited to take some time and fill out a postcard to thank a veteran for his or her service. Even if you can't get to the museum that day, well-wishers are encouraged to download a postcard from the organization's website to participate.
Veterans Day is a time to both give back and look forward, which makes a trip to NCC a perfect fit.
525 Arch St.
Philadelphia, PA 19106
215-409-6600
Back To Blog ←
TAGS : philadelphia, veterans day