November 1, 2018
Get Crafty at the Art Museum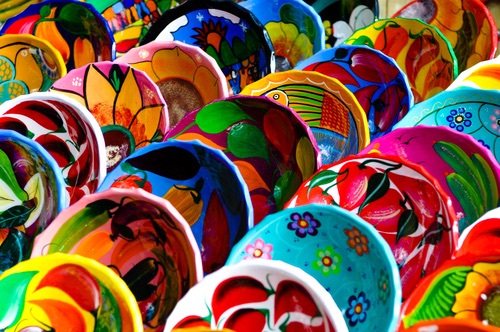 We've all wandered the halls of the Philadelphia Museum of Art in awe, likely wishing we could take some of the eye-catching pieces home to our Dalian on the Park apartments. At a large-scale craft show this month, you'll (sort of!) have the chance to do just that.
Philadelphia Museum of Art will stage its annual Contemporary Craft Show Nov. 2-4 at the Pennsylvania Convention Center, one mile from your Dalian on the Park apartment. The event, now in its 42nd year, is one of the nation's most premiere showcases of contemporary designs. It bring together 195 U.S. artists, selected from a competitive pool of nearly 1,000 hopefuls, as well as a number of international artists.
So what can you find at the show? Something for everyone! Categories include glass, wood, ceramics, fibers, jewelry, metal, furniture, leather, paper and even baskets. Whether you're looking for some new additions to your fall wardrobe, décor for your Dalian on the Park apartment or gifts for loved ones for the upcoming holiday season, you can find all of that and much more at the Contemporary Craft Show. Even if you don't plan to buy anything, just strolling through the aisles and taking in the expert craftsmanship and creativity is an experience unto itself.
While art appreciation is the focus of the weekend, it's also a great way to mix and mingle with other art lovers. If you really want to rub elbows, grab a ticket to the Preview Party Nov. 1. This VIP event gives visitors a firsthand look at the show, along with a buffet, cocktails and the opportunity to hear directly from the artists.
The show also has another purpose: fundraising for the Philadelphia Museum of Art. A portion of the proceeds supports the museum's work, and in the past has fueled the purchase of new technology equipment, the renovation of the museum's building and the creation of new public-art installations.
We hope to see you there!
1101 Arch St.
Philadelphia, PA 19107
215-684-7930
Back To Blog ←
TAGS : craft show, museum of art, Pennsylvania Convention Center, philadelphia