November 19, 2018
3 Corner Bars to Celebrate Thanksgiving Eve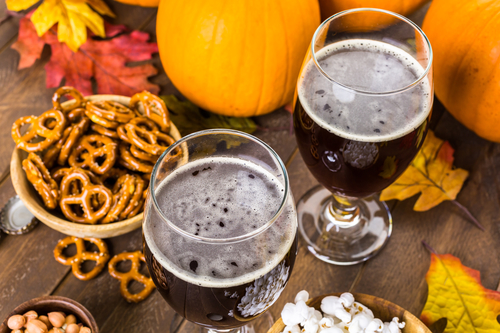 From turkey to stuffing to mashed potatoes, eating takes center stage on Thanksgiving! On the night before, however, drinking is the focus, as partiers celebrate the holiday at bars, restaurants and clubs. Thanksgiving Eve is a big party night here in Philly, including at spots all around your Dalian on the Park apartment. The popularity of the night out means many venues will be crowded and cramped, which can hinder your outing if you're trying to catch up with out-of-town friends who've returned for the holiday, or if you're looking to blow off some steam from a hectic pre-holiday work week.
Thankfully, a number of the watering holes near your Dalian on the Park apartment have a corner bar-type feel, offering ample opportunities for visitors to kick back, and enjoy both a good brew and good conversation. Here are a few of the best bars to get your holiday party started:
Westy's: Six blocks from your Dalian on the Park apartment, Westy's is the definition of a neighborhood bar. Enjoy your brews and pub grub in a setting that includes dart boards, pool tables and a vintage juke box. The spot offers frequent events, and the night before Thanksgiving will host its weekly Quizzo tournament.
Hop Sing Laundromat: Despite its name, Hop Sing is not a laundromat! One mile from your Dalian on the Park apartment, the bar features a swanky, speakeasy-style setting perfect for kicking off your night with friends.
Prohibition Taproom: Now in its 10th year, Prohibition, six blocks from your Dalian on the Park apartment, is a gathering space that serves up good food, beer and conversation. There are 12 beers on tap, as well as selections made right in house. From comfort food to craft beer, there's plenty to get your Thanksgiving Eve party started on the right foot.
440 Callowhill St.
Philadelphia, PA 19130
215-563-6134
1029 Race St.
Philadelphia, PA 19107
501 N. 13th St.
Philadelphia, PA 19123
215-238-1818
Back To Blog ←
TAGS : bars, dalian on the park, thanksgiving eve