October 15, 2018
3 Reasons to Visit Terror Behind the Walls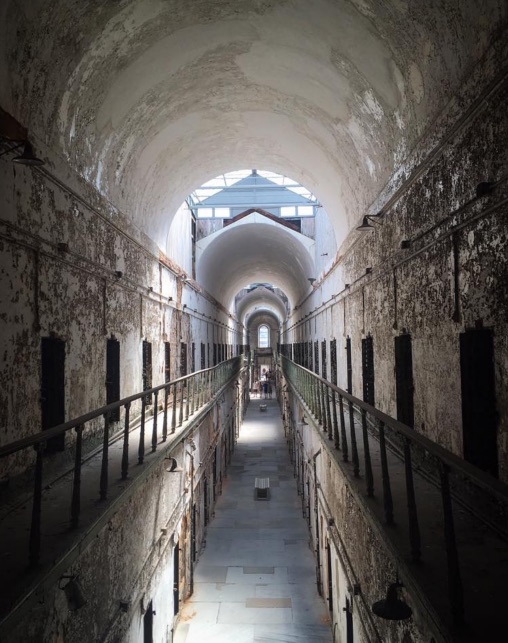 Halloween season is upon us! That means pumpkins and parties abound—and here in Philly, it also means the return of Terror Behind the Walls. The haunted attraction is situated inside Eastern State Penitentiary, just four blocks from your Dalian on the Park apartment. Guests can venture into the depths of the historic prison, whose crumbling walls and already creepy cells set the backdrop for hundreds of actors popping out to give you a good scare. Each year, the prison creates an intricate storyline for the attraction, which gets bigger and better every Halloween—earning it consistent top marks as one of the best Halloween excursions in the country.
Here are a few reasons why you should check it out this year:
Location, location, location!: Many locals travel out to the suburbs for haunted houses in the woods, but the penitentiary is less than a 10-minute walk from your Dalian on the Park apartment. That's especially important, as when Halloween creeps closer, the traffic around the prison gets more and more congested. Having a world-class attraction just minutes from home means you can still get your haunting in—but without all the headaches!
History with your haunts: While the actors lurking around corners, spooky music and strobe lights set the mood, the penitentiary itself that brings just as many haunts. The prison is open year-round for tours and, if you haven't been, this is a great opportunity to get inside the building and see what it was like before it shuttered several decades ago.
The price is right: Haunted houses can be a big drain on the wallet, but Terror Behind the Walls has a number of payment options to make the outing affordable. Visitors can buy their tickets online in advance to save a few books, and some weeknights are only $19. Keep in mind, the weekends right before Halloween will be the most expensive.
Happy haunting!
2027 Fairmount Ave.
Philadelphia, PA 19130
215-236-3300
Back To Blog ←
TAGS : dalian on the park, eastern state penitentiary, halloween, terror behind the walls