September 25, 2018
3 Rooftop Bars to Help You Hold Onto Summer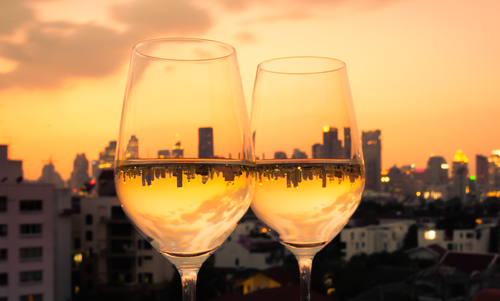 Summer 2018 is almost in the rearview mirror. While you'll likely miss fun in the sun, day trips to the beach and relaxing in the local park with a book, one of the best ways to spend a warm summer night near your Dalian on the Park apartment has been at one of the city's many rooftop venues. The trend has exploded in Philly in recent years, as locals and tourists alike flock to the open-air bars and restaurants to sip and socialize against the beautiful backdrop of the city.
Fortunately, many of these lounges haven't yet shut their doors for the season. If you want one last spark of summer, head out to one of these rooftop bars:
Assembly Rooftop and Lounge: A half-mile from your Dalian on the Park apartment, Assembly provides one of the best backdrops in town. The all-weather outdoor lounge is located nine stories above the Benjamin Franklin Parkway, offering breathtaking views of the Art Museum area. Stop by at sunset and relax on the plush couches with your favorite glass of wine or bubbly champagne to enjoy the last of the warm weather before it moves out of town.
Stratus Rooftop Lounge: Stratus gives locals a different view of the city, this time from the Historic District. Nestled 11 stories above a hotel and tavern, and about two miles from your Dalian on the Park apartment, Stratus is one of Old City's most popular nightlife spots. With DJs every Friday and Saturday night, frequent special events and happy hours offering impressive deals, Stratus offers a bird's eye view of some of Philly's most well-known attractions, like Independence Hall and the Liberty Bell, from a whole new vantage point.
SkyGarten: Six blocks from your Dalian on the Park apartment, SkyGarten is one of the highest rooftop bars in the city. Situated on the 51st floor, SkyGarten provides unparalleled panoramic looks at the Philadelphia skyline. It has been hailed as one of the best beer gardens around, offering craft brews and an array of traditional German beer garden snacks.
1840 Benjamin Franklin Pkwy.
Philadelphia, PA 19103
215-783-4171
433 Chestnut St.
Philadelphia, PA 19106
215-925-2889
1717 Arch St.
Philadelphia, PA 19103
215-557-7887
Back To Blog ←
TAGS : philadelphia, rooftop bars