September 16, 2018
3 Places to Celebrate Guacamole Day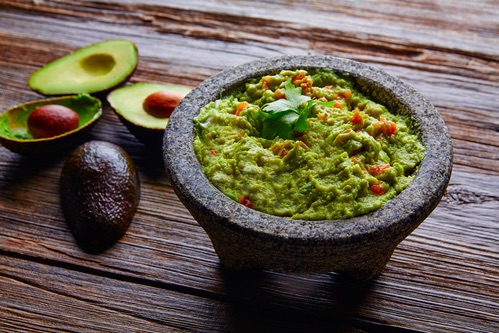 While Cinco de Mayo is long since over, there's another upcoming holiday that provides you a perfect excuse to indulge in Mexican cuisine and cocktails!
Guacamole Day on Sept. 16 celebrates all things avocado. While it may not be an official holiday, it's a great reason to get out and about around your Dalian on the Park apartment, as the area is home to lots of authentic Mexican eateries where guacamole is a staple. Whether you sample a bit from each on a restaurant crawl or hunker down at one spot for a night of tasting and tequila, don't let this occasion pass without honoring it!
Here are some of the best spots near your Dalian on the Park apartment for guac:
Mexican Post Express: If you're on the go and looking for Mexican that's fast—but still fresh—Mexican Post Express, six blocks from your 1500 Locust apartment, is a great bet. Grab some guac and chips or, if you're really bringing your appetite, add it as a side to one of the eatery's entrees, which include burritos, quesadillas, tacos and more.
12th Street Cantina: Reading Terminal Market is known for its eclectic flavors and 12th Street Cantina is the resident guac expert. The fast-casual spot, about one mile from your Dalian on the Park apartment, has won awards for its guac, which is just one of many dishes it carries, along with tortas and tacos, salads and salsas.
Heffe Tacos: The neighborhood's newest Mexican spot is worth a visit on Guacamole Day. Heffe, six blocks from your Dalian on the Park apartment, grew from a popular Fishtown food truck and is the first of the chain to offer indoor seating. The restaurant incorporates guac into a number of its dishes, such as stuffed into a quesadilla, atop a veggie bowl or wrapped into a burrito.
1701 John F. Kennedy Blvd.
Philadelphia, PA 19106
267-519-3953
51 N. 12th St.
Philadelphia, PA 19107
215-625-0321
1543 Spring Garden St.
Philadelphia, PA 19130
215-665-1397
Back To Blog ←
TAGS : dalian on the park, guacamole day, restaurants