August 3, 2018
Three Ways to Send Off Summer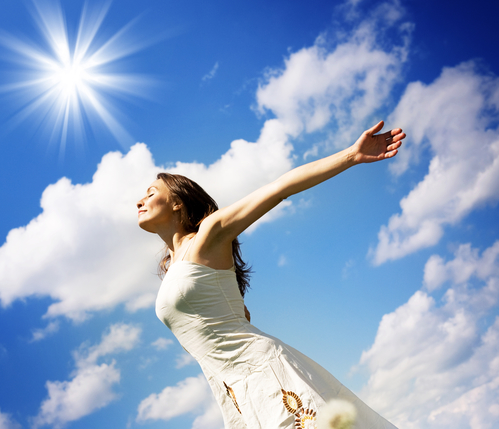 August has arrived, meaning the end of the summer will shortly follow, a bittersweet time for lovers of fun in the sun. If you're dreading the shorter days, the cooler weather and the departure of the lazy, leisurely days of summer, you're certainly not alone! However, there are still a few short weeks where we can embrace all that summer has to offer—and, near your Dalian on the Park apartment, that's an awful lot!
Here are a few ways to squeeze the most you can out of the end of summer 2018:
Collins Park Wine Garden: From 4-9 p.m. Wednesday-Friday through Aug. 31, enjoy specially priced and locally made wine and beer at Collins Park, one mile from your Dalian on the Park apartment. The garden is operated by Chaddsford Winery, which will sell its own wine for $6-$8 per glass, along with local cans of craft beer for $6. Proceeds support the maintenance of Collins Park and other city parks.
Screenings Under the Stars: On Thursday nights this summer, Penn's Landing, 2.5 miles from your Dalian on the Park apartment, features an open-air movie screening along the banks of the Delaware River. Curtains come up at 8 p.m., and admission is free. August's lineup includes: "Austin Powers in Goldmember," "Black Panther," "A Wrinkle in Time," "Coco" and "Despicable Me 3."
Parks on Tap: The traveling beer garden has a few more stops in our area before the end of summer, including at Lemon Hill, one mile from your Dalian on the Park apartment, Aug. 15-19. Enjoy the backdrop of the historic mansion as you sip and socialize and soak in the final days of summer. Come out on opening night, where half of the proceeds will benefit Lemon Hill Park, and schedule a return engagement the next evening for free yoga in the park (make a donation to the Lemon Hill Neighbors that night and receive a free drink ticket!).
1707 Chestnut St.
Philadelphia, PA 19102
215-440-5500
101 S. Columbus Blvd.
Philadelphia, PA 19106
215-629-3200
Sedgeley and Lemon Hill drives
Philadelphia, PA 19130
215-232-4337
Back To Blog ←
TAGS : august, dalian on the park, summer