August 14, 2018
Three Spots for a Beer Education in Philly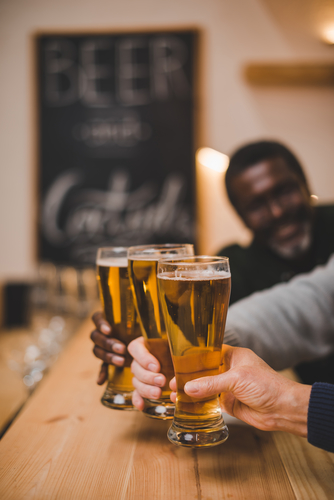 There are plenty of spots where locals can throw back some brews, and thanks to the boom in breweries in the area, there are also lots of outlets where drinkers can appreciate the entire process that went into making their pint.
The neighborhoods around your Dalian on the Park apartment are right in the center of the city's brewery renaissance. No matter what your taste is in beer, a brewery or brewpub experience is a new way to enjoy your drink. Learning where the brew came from—and maybe even seeing that process in person—adds a new dimension to your beer-drinking outing, making it much more personal than a regular night out at a neighborhood corner bar. If you want to incorporate a little education to your entertainment, check out these local spots:
Love City: Located one mile from your Dalian on the Park apartment, Love City is one of Philly's newest breweries. Housed in a former warehouse, Love City embraces its past with an open-concept design that brings to life some of the warehouse's architecture, including exposed brick. A range of brews made right in the building include IPAs, wheat beers and everything in between, with a menu that's rounded out by some creative cocktails and an on-site barbecue food truck.
St. Benjamin Brewing Co.: St. Benjamin, 2.5 miles from your Dalian on the Park apartment, is located in the historic carriage house of a former brewery—so it has deep roots in the brewery industry! Craft brewers create both classic styles and more adventurous creations, which are served in its taproom, while beer enthusiasts are also welcomed on brewery tours.
Yards Brewing Co.: A longtime staple in the city's brewery scene, Yards recently opened a new headquarters, 1.5 miles from your Dalian on the Park apartment. The taproom features Yards' 12 exclusively brewed ales, which include stouts, IPAs and porters, among others. It also offers tours of its brewery so you can learn about what goes into your glass before diving in!
1023 Hamilton St.
Philadelphia, PA 19123
215-398-1900
1710 N. Fifth St.
Philadelphia, PA 19122
215-232-4305
500 Spring Garden St.
Philadelphia, PA 19123
215-525-0175
Back To Blog ←
TAGS : beer, breweries, philly