July 2, 2018
How to Celebrate 4th of July in Philly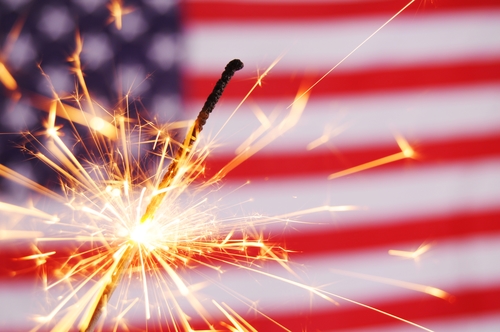 Your Dalian on the Park apartment is smack dab in the middle of the birthplace of American freedom, so it would only make sense for the area to go all-out on the most patriotic day of the year—and it does!
Philadelphia's 4th of July festivities are unparalleled. From concerts to parades to fireworks and everything in between, the City of Brotherly Love is the place to be to celebrate Independence Day. The area around your Dalian on the Park apartment takes center stage for much of the celebration and, with so many options within walking distance of home, this is a great opportunity to gather friends and family in town for a day-long holiday outing.
Here are just a few of the standout events coming our way. Don your red, white and blue and we hope to see you out there!
Philadelphia Museum of Art: The famed art museum, a half-mile from your Dalian on the Park apartment, hosts a pay-what-you-wish day the first Sunday of the month, which this month is an official program of the city's Wawa Welcome America celebration. Stroll the renowned halls of the massive museum for whatever admission price you'd like all day July 1. Apart from its full roster of permanent galleries, the museum is also currently hosting an exhibition of art from the early 20th century and a major display of 1960s, revolution-focused artwork.
Wawa Welcome America Concert: Every year, a major performer takes the stage on the Benjamin Franklin Parkway, just one block from your Dalian on the Park apartment, and this year's guest of honor is Pitbull. The hip-hop star is just one of a series of musicians who will perform throughout the evening, including Broadway's Heather Headley, the Philly POPS! and a number of R&B singers. The concert kicks off at 7 p.m. July 4.
Benjamin Franklin Parkway Fireworks: The parkway, just one block from your Dalian on the Park apartment, is the place to be for the region's most spectacular fireworks show. Set to a patriotic soundtrack, with the picturesque Philadelphia Museum of Art beneath it, the show is a sight to behold. However, with the thousands expected to pack the parkway, the crowds can get a little intimidating. If you want a bird's eye view for the big event, head to One Liberty Place Observation Deck, six blocks from your Dalian on the Park apartment, which is an official viewing site for the fireworks, where you can take in the show from 57 floors up. The fireworks are expected to start around 10 p.m. July 4.
2600 Benjamin Franklin Pkwy.
Philadelphia, PA 19130
215-763-8100
One Liberty Place Observation Deck
1650 Market St.
Philadelphia, PA 19103
215-561-3325
Back To Blog ←
TAGS : fourth of july, philadelphia