June 1, 2018
Bottoms Up for Philly Beer Week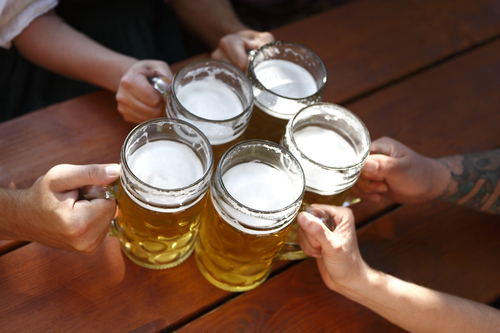 One of the best weeks of the summer is here! Philly Beer Week returns June 1-10, with lots of opportunities for sudsy socializing near your Dalian on the Park apartment.
Just what is Philly Beer Week? Think of it like a night out with friends, a food and drink festival and an educational convention—all rolled into one! For 10 days, local beer enthusiasts can take their pick from a collection of events to get Philadelphians and visitors excited and engaged in the local beer scene, as well as learning about the many different kinds of brews and ways to make craft beer happening right here in the Philly area.
Among the highlights of the week are Beer & Boats at Bartram's Garden.
From 4-8 p.m. June 7, pick up a pint and a paddle and head to Bartram's Garden, about four miles from your Dalian on the Park apartment. This event is an opportunity to celebrate the great outdoors and Philadelphia's beautiful scenery, all while enjoying some award-winning brews.
Bartram's Garden is a 45-acre National Historic Landmark set right along the Schuylkill River. Guests can walk through the indoor and outdoor gardens to experience eye-popping horticultural designs. This event will be coming at a time when everything will be in full bloom but before the heat of the summer really kicks in, which makes it a perfect time to get out and about and see and smell all that the garden has to offer!
At Beer & Boats, participants can set off on the Schuylkill River in a rowboat or kayak, offering a great opportunity to get away from the hustle and bustle of the city streets for a bit. When they get back to dry land, partiers can enjoy drinks from six local breweries and relax in the summer sun in the garden.
Tickets are $15 and include the cost of the first beer. See you on the river!
5400 Lindbergh Blvd.
Philadelphia, PA 19143
215-729-5281
Back To Blog ←
TAGS : bartram's garden, philly beer week