May 7, 2018
Summerfest is Back!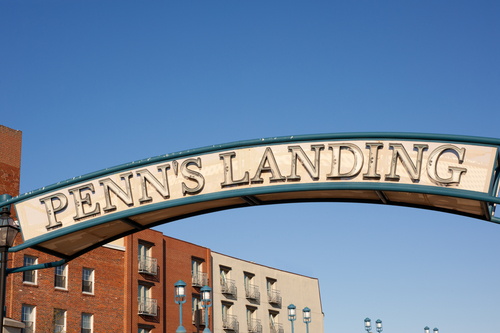 Summer may officially still be a few weeks ago but one of the city's favorite summer hot spot is already returning!
Summerfest at the Blue Cross RiverRink opens May 11, and organizers are expecting this year to be bigger and better than ever. The Penn's Landing park, 2.5 miles from your Dalian on the Park apartment, features a wide array of summer-focused activities, perfect for enjoying a warm night out and about in the city with friends, family or a date.
Here are a few of the highlights:
Food and Drinks: One of the best ways to enjoy Summerfest is by parking it in one of the comfy chairs and chowing down on some grub while you people watch. Food vendors include Philly favorites like Chickie's & Pete's, whose Waterfront Crabshack will make you feel like you're right on the boardwalk at the Jersey Shore. Outdoor and indoor seating (fully air-conditioned) feature great views of the carnival-like atmosphere or, if there's a Phillies game on, the hometown match-up on one of two large-screen TVs. Wash it all down with a range of local and craft brews. You can finish off your meal with ice cream or a shake from the Franklin Fountain Clubhouse Cabin.
Games: Whether you're competitive or not, Summerfest will likely have you pulling out all the stops to win! From the miniature golf course to air hockey to boardwalk favorites like balloon darts and water-gun games, show up your friends and head home with some impressive prizes.
Rides: Last year, organizers debuted the Midway, a collection of attractions to up the park's boardwalk game and they'll return this year, rotating throughout the summer between rides like the Ferris wheel and swinging boat. If you like to keep your feet somewhat firmly planted on the ground, take a few spins around the roller rink, which is transformed from the winter ice rink.
101 S. Christopher Columbus Blvd.
Philadelphia, PA 19106
215-925-7465
Back To Blog ←
TAGS : penn's landing, summerfest