May 2, 2018
Celebrate Cinco de Mayo in Philly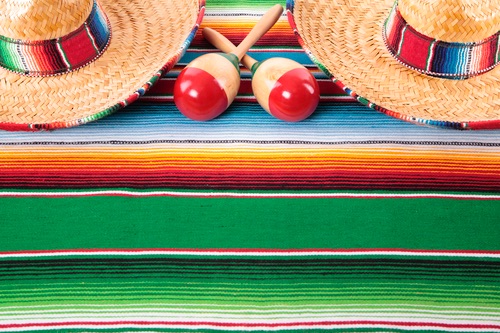 How are you planning to celebrate Cinco de Mayo? If you don't want to travel too far from your Dalian on the Park apartment, you're in luck, as there are lots of local bars where you can get great deals on everything from tacos to tequila to mark the Mexican holiday.
While only history buffs may know this, the occasion commemorates Mexico's victory over France in a key 1862 battle—but it has become a significant cultural celebration where people around the world embrace Mexico's festive, colorful traditions. Here in the United States, the holiday is a big partying day, with bars full of revelers in sombreros and clinking margaritas. Cinco de Mayo falls on a Saturday this year, so the party is sure to be bigger and better than ever!
If you want to join in, here are a few local spots for Cinco de Mayo festivities:
Buena Onda: The name of this restaurant, three blocks from your Dalian on the Park apartment, translates to "Good Vibes," and it's not hard to see why. Fresh, sustainably sourced fish give this Baja-inspired menu an authentic feel. Round out your Cinco de Mayo party with Mexican beers and a range of margaritas—including the creative frozen pickly pear.
La Calaca Feliz: A half-mile from your Dalian on the Park apartment, La Calaca Feliz boasts a flavorful menu that is just as eye-catching as its décor. The cantina features a full Mexican-inspired menu along with a dizzying drink selection, including more than 50 different types of tequila. Get your Cinco de Mayo party started early, as La Calaca Feliz offers Saturday brunch.
El Purepecha: If you're in the market for genuine Mexican this Cinco de Mayo, head to El Purepecha, one mile from your Dalian on the Park apartment. Small and cozy, El Purepecha may not be the place to go if you have a big group of partiers, but it's definitely where you want to stop if you want to have an authentic Mexican experience, from the tacos to the tamales. The eatery doesn't serve alcohol but you can grab some Mexican beer and BYOB.
1901 Callowhill St.
Philadelphia, PA 19130
215-305-3530
2321 Fairmount Ave.
Philadelphia, PA 19130
215-787-9930
El Purepecha
459 N. 10th St.
Philadelphia, PA 19123
215-765-2369
Back To Blog ←
TAGS : cinco de mayo, mexican food, philadelphia, restaurants