April 9, 2018
Get Your Game on at Franklin Institute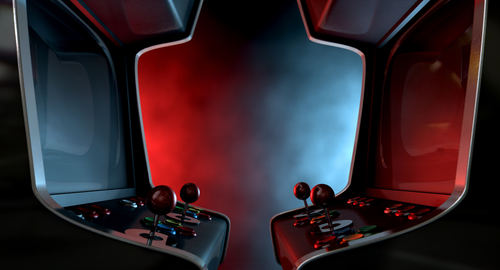 If you've been known to lose hours in front of your television in your Dalian on the Park apartment playing video games, a new exhibit at Philadelphia's famed science museum will be right up your alley.
Starting March 31, Franklin Institute, three blocks from your Dalian on the Park apartment, it's game on for the "Game Masters" exhibit. The immersive, imaginative event takes gamers behind the screens of their favorite video games to see how the characters, stories and tech all came to life.
Since it's first and foremost a museum, "Game Masters" offers lots of opportunities for education. Visitors can read first-person accounts from the creators of everything from "Sonic" to "Sims" about how those iconic games were developed. The show also provides an in-depth look at the science behind the art of video gaming, particularly how it's changed and evolved over the years.
But what will stand out to many people is the hands-on fun. "Game Masters" lets participants play more than 100 games, including some well-known staples as well as more rare finds. The interactive gaming spans generations: Older visitors will appreciate the opportunity to revisit their youth with classic arcade games, millennials will be transplanted back to the '80s and '90s with Nintendo and Sega selections and kids today can school everyone on the latest, web-powered innovations. Many of the games are multi-player, so you can go head to head with your group for bragging rights.
The exhibit spans a whopping 14,000 square feet. Take a break from all that walking after the exhibit and then head out into the rest of the museum for more hands-on learning. Catch a show in the IMAX, glimpse the night sky at the planetarium or try out a virtual-reality experience.
Just like video games, the Franklin Institute can be exciting and engaging no matter your age!
222 N. 20th St.
Philadelphia, PA 19103
Back To Blog ←
TAGS : franklin institute, video games