April 24, 2018
Get Artsy on the Ave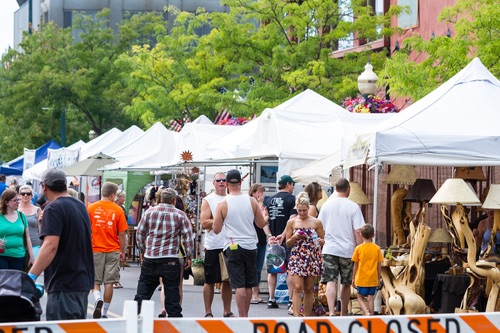 Fairmount Avenue, just three blocks from your Dalian on the Park apartment, is alive with arts and culture: galleries, retail shops, studios and more. This month, all of the exciting aspects of the avenue will serve as the backdrop for a citywide festival showcasing artistic expression.
The Fairmount Avenue Arts Crawl is expected to bring more than 4,000 art lovers to our neighborhood on April 28. From noon-4 p.m., more than 40 vendors will set up shop along the avenue and inside local venues to showcase their wares and encourage participants to explore their own artsy side.
The main outdoor portion of the event, known as Vendors' Alley, will be headquartered on Fairmount Avenue outside of Eastern State Penitentiary, about three blocks from your Dalian on the Park apartment. Here, vendors of all stripes will sell everything from jewelry to clothing to home goods and candles. If you're looking to get a jump on Mother's Day shopping, make sure to bring along your wallet when you walk down to the avenue in case something catches your eye.
Artists will showcase their works in pop-up galleries staged in restaurants, bars and shops along Fairmount Avenue. Painters, printmakers, jewelry designers, sculptors and more will sell their handmade treasures and be available for questions. Many will also lead demonstrations and hands-on activities, so you can get in on all the artsy action, no matter your artistic background.
The Fairmount Avenue Arts Crawl is a great way to see the bustling block you love so much in a whole new light. While you may stop by the galleries and shops from time to time, seeing art in action right before your eyes will likely give you a new appreciation for the craftsmanship and creativity that go into the objects on local store shelves.
Back To Blog ←
TAGS : fairmount ave, Fairmount Avenue Arts Crawl