March 3, 2018
Philly Flower Show Brings Sights, Smells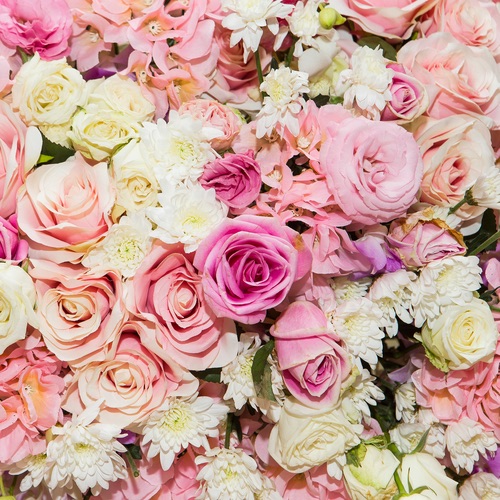 One of the biggest and best flower shows on the globe returns this month, and all the fun is just one mile from your Dalian on the Park apartment.
The Philadelphia Flower Show will draw thousands to the Pennsylvania Convention Center March 3-11. Exhibitors from around the world will turn out with their homegrown floral creations, arranged in jaw-dropping displays. Even if you don't consider yourself to have a green thumb, it would be hard not to be impressed by a stroll through the artfully crafted exhibits.
There's lots to see and do (and smell!) at the Philadelphia Flower Show. Here are a few of the highlights:
Wonders of Water: This year's theme is "Wonders of Water," so expect lots of fountains, ponds and waterfalls winding though and around the floral displays.
Butterflies Live!: Get up close and personal with nature in a live butterfly display. Grab a cup of nectar and stroll through the lush display, as butterflies flutter out of trees onto your hands.
Make & Take: Bring a piece of the Philadelphia Flower Show home. At Make & Take stations, visitors can assemble silk or paper flower arrangements, put together an underwater garden or build a succulent planter. If you're looking for some extra décor for your Dalian on the Park apartment to welcome spring, don't miss the Make & Take tables.
Party Time: The Flower Show offers lots of opportunities for learning, but that doesn't mean you can't party too. The event kicks off with the Preview Party Gala March 2. Enjoy behind-the-scenes looks at the show, live music, drinks and light bites. The next night, Flowers After Hours offers nighttime guests exclusive access to the exhibit, as a DJ gets the crowd on its feet. Throughout the show, visit the wine and spirits gallery for unlimited tasting of wine and liquor, and you can also grab a bottle of two to take home to your Dalian on the Park apartment.
1101 Arch St.
Philadelphia, PA 19107
215-988-8800
Back To Blog ←
TAGS : philadelphia flower show