March 26, 2018
Hop Around Philly on Easter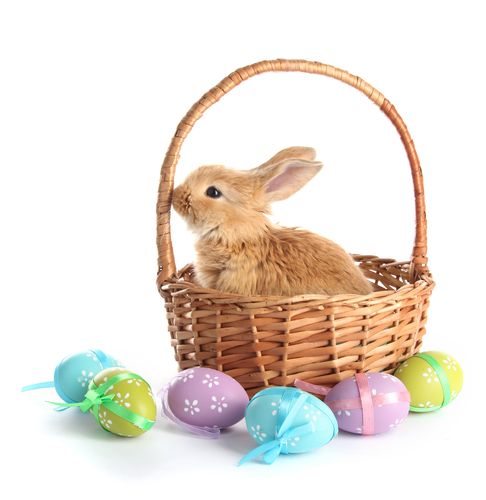 Holidays like Easter are often filled with zooming from house to house, lots of food and even more chaos. If you have the good fortune to stay at your Dalian on the Park apartment this Easter, there are lots of low-key yet fun ways to spend the holiday.
Brunch is always a good option on any weekend, especially on Easter! Philly also is home to some Easter traditions that might become your new annual way to celebrate the season. Even if you don't observe Easter, getting out and about on the holiday is a great way to see the sights, enjoy some deals and hopefully take in some great weather.
Here are a few ways to experience all that Philadelphia has to offer at Easter:
Easter Promenade: The 87th annual event return to South Street April 1. Hundreds usually turn out for the parade, which features performers, community and city leaders, floats and, of course, the Easter Bunny processing down South Street, about two miles from your Dalian on the Park apartment. Afterwards, stick around for a costume contest for participants of all ages—which even extends to pets! Local restaurants and bars hold food and drink specials so you can make a full day of it on South Street.
Urban Farmer: Urban Farmer, a half-mile from your Dalian on the Park apartment, aims to showcase fresh and locally sourced foods, all of which will be on display at its Easter brunch. The restaurant will offer a brunch buffet option, with stations where diners can indulge in freshly carved meats, local cheeses, organic omelets and more.
London Grill: About four blocks from your Dalian on the Park apartment, London Grill is renowned for its brunch, and Easter is no different. The New American eatery will serve up a la carte brunch items, and later a full Easter dinner, with holiday specials available. London Grill is known as one of the standouts of the neighborhood, making it a great place to take out-of-town family or friends who are visiting for the holiday.
1850 Benjamin Franklin Pkwy.
Philadelphia, PA 19103
215-963-2788
2301 Fairmount Ave.
Philadelphia, PA 19130
215-978-4545
Back To Blog ←
TAGS : dalian on the park, easter, philadelphia, restaurants