March 29, 2018
History "Pops Up" at Eastern State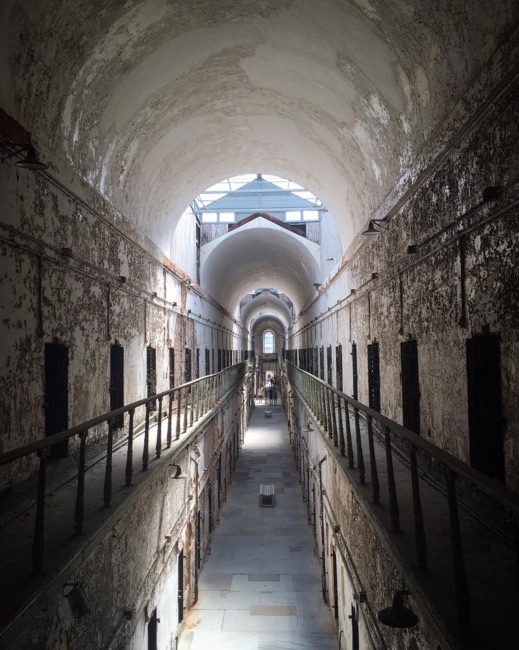 Eastern State Penitentiary has stood sentinel in the Fairmount neighborhood, just three blocks from your Dalian on the Park apartment, for nearly 200 years. While the historic prison itself has evolved over that time, it's also witnessed major changes in the neighborhood and the city at large.
Some of that story will be on display this month in a limited-time display. From March 30-April 8, visitors to "Walls Make Good Neighbors" can walk back in time to 1829, when the prison first opened its gates.
The "pop-up museum" features highlights from the penitentiary's archives, which are filled with thousands of items tracing the prison's development and the role it has played in the surrounding community. Photos, inmate letters and drawings and even homemade shanks tell the story of the inmates who called Eastern State home. Al Capone may have been the prison's most famous inmate, but the exhibit showcases the intriguing stories of scores of others, providing a glimpse into daily life at the penitentiary, which was a world-wide model for criminal-justice efforts aimed at reform, instead of punishment.
Archival materials will also demonstrate the prison's deep roots in the Fairmount area, as the display is included as part of the centennial celebration of the Benjamin Franklin Parkway, a neighborhood-wide event highlighting the longtime value of the arts and culture district. While many locals know the penitentiary for its world-famous Halloween programs, the prison hosts year-round community events to encourage discussion on social justice, prison reform and other issues.
The pop-up display draws a big crowd every year, partly because it's such a rare opportunity: Eastern State lacks a climate-controlled area to permanently display the materials, making the annual 10-day display a hot ticket, as these items can only be glimpsed once a year.
Admission to the archival event is included with admission.
2027 Fairmount Ave.
Philadelphia, PA 19130
215-236-3300
Back To Blog ←
TAGS : eastern state penitentiary, philadelphia