February 6, 2018
Philly Theater Takes Center Stage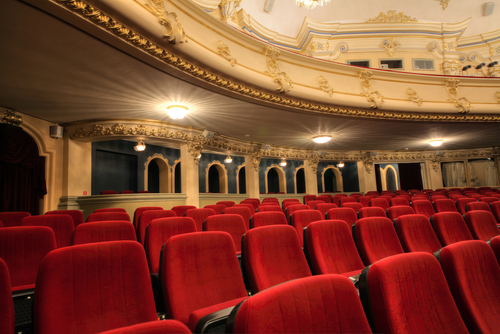 Philadelphia raises the curtain on a first-time festival this month that showcases the city's vibrant theater community. Locals can take in dozens of discounted shows at stages around the region, including near your Dalian on the Park apartment.
More than 80 productions will be included in the inaugural Philly Theatre Week, running Feb. 8-18. Theaters large and small, and traditional and off-the-beaten path, will participate, with shows at some of the Avenue of the Arts' grandest stages, and others at local restaurants and even the local library. The effort is designed to engage Philadelphians of all tastes and backgrounds with the city's diverse theater scene, a goal supported by the admission prices, which range from free to $30.
Whether you're into comedies, musicals, dramas or a mixture of all of those genres, Philly Theatre Week is a great way to support local talent and have a fun night out. Here are a few of the standout events:
Theatre Week Kick Off — Celebrate the start of the festival at the newly opened Yards Brewing Company, 1.5 miles from your Dalian on the Park apartment. The Feb. 8 party gives guests a firsthand look at all of the upcoming productions, and the opportunity to learn more about goings-on in the Philly theater community. Tickets are $15 and include two drinks.
Secrets of the Heart — This improv show brings Valentine's Day to life on stage Feb. 9 at Adrienne Theater, one mile from your Dalian on the Park apartment. Actors take anonymous suggestions from the audience about their best and worst love stories and then act out the tales in hilarious fashion. The venue is BYOB so grab a bottle, a date or a group of friends for a night of laughs. Tickets are $15.
Shakespeare in Love — Philadelphia Shakespeare Theatre hosts open-mic nights Feb. 14-18 at Central Library, three blocks from your Dalian on the Park apartments, where community members will share their favorite love-themed poems from The Bard and other wordsmiths. Admission is free.
500 Spring Garden St.
Philadelphia, PA 19123
2030 Sansom St.
Philadelphia, PA 19103
1901 Vine St.
Philadelphia, PA 19103
Back To Blog ←
TAGS : philly, Philly Theatre Week