February 16, 2018
How to Mark Presidents' Day in Philly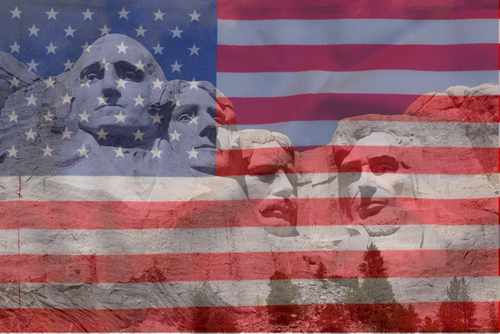 As the birthplace of American independence, it's only natural to celebrate some of our nation's most notable leaders here in Philadelphia.
If you have off on Feb. 19 for Presidents' Day, consider getting out and about near your Dalian on the Park apartment for some history lessons. Whether you consider yourself a history buff or if the number of presidents you can name barely reaches double digits, the City of Brotherly Love provides patriotic fun for people of all interests.
Here are a few of the presidential standouts:
National Constitution Center — The interactive living-history museum, 1.5 miles from your Dalian on the Park apartment, is hosting a whole weekend of special programming to celebrate Presidents' Day. Historical reenactors dressed as some famous American faces, like Abraham Lincoln and Thomas Jefferson, will mix and mingle with guests, who can take part in presidential-themed quizzes and contests. On Presidents' Day, youngsters are encouraged to come dressed as their favorite president of First Lady for a chance to win great prizes.
Museum of the American Revolution — The city's newest history museum, two miles from your Dalian on the Park apartment, is a great place to spend Presidents' Day. Explore rare artifacts from the war that created America, see a limited-time-only, 235-year-old painting depicting a battle scene and catch a glimpse of the museum's crown jewel: President George Washington's actual battlefield tent.
Ben Franklin's Grave — Even though he wasn't a president, Ben Franklin is one of Philly's founding fathers, so Presidents' Day is a perfect time to pay tribute to his contributions. Visit his grave at Christ Church Burial Ground, less than two miles from your Dalian on the Park apartment, and keep up tradition by leaving some pennies on the gravestone in tribute to his famous saying, "A penny saved is a penny earned."
525 Arch St.
Philadelphia, PA
Museum of the American Revolution
101 S. Third St.
Philadelphia, PA 19106
Fifth and Arch streets
Philadelphia, PA 19106
Back To Blog ←
TAGS : philly, presidents' day