January 26, 2018
Rev Your Engines for the Auto Show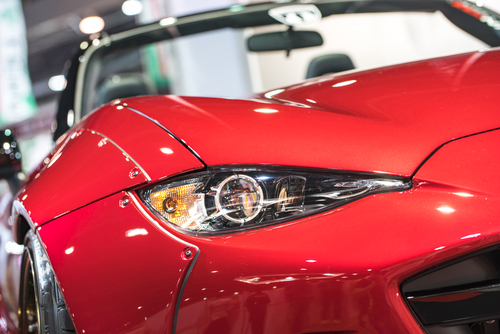 If you're in the market for some new wheels soon, head over to the Pennsylvania Convention Center, about one mile from your Dalian on the Park apartment, for some auto education — and entertainment!
The annual Philadelphia Auto Show, Jan. 27-Feb. 4, is a car lover's dream. Visitors can check out the newest models from their favorite brands, learn about the latest developments in manufacturing and connect with other auto aficionados.
Dozens of new models will be set up inside the Convention Center, and guests are invited to hop in the driver's seat. Even though you can't go for an actual test drive, you can explore the interior, getting a feel for the vehicle and, of course, playing with all the bells and whistles. The Auto Show is a "no-sale" event, so guests don't have to worry about being pitched to or haggled with on the convention floor; the reps are only there to show off their products and answer questions, so you can peruse in peace.
From price points to gas mileage to cabin space, visitors can learn about the pros, the cons and everything in between about all the 2018 models. When you're ready to buy a new car, taking the trip to the dealership can be daunting; the nitty-gritty details of the car are often lost in translation as prices start flying. That's why it's important to know what you like, and maybe what you dislike, about the particular cars you're considering before even opening the dealer door.
Even if you don't know the first (or second!) thing about cars, you can still find something to love about the Philadelphia Auto Show. The Black-Tie Tailgate on Jan. 28 revs up the glitz and glamour, as partiers dine and dance right amid all of the vehicles. Proceeds from the event, which features specially crafted drinks and food, support Children's Hospital of Philadelphia.
The rest of the convention also includes opportunities to sample food and beverages from local vendors, win prizes and partake in seminars and socials. The Auto Show is one of Philly's most exciting conventions, so don't miss your chance to get in on all the action!
Pennsylvania Convention Center
1101 Arch St.
Philadelphia, PA
215-418-4700
Back To Blog ←
TAGS : cars, philadelphia auto show