January 5, 2018
Get a Leg Up on Your Workout at Cliffs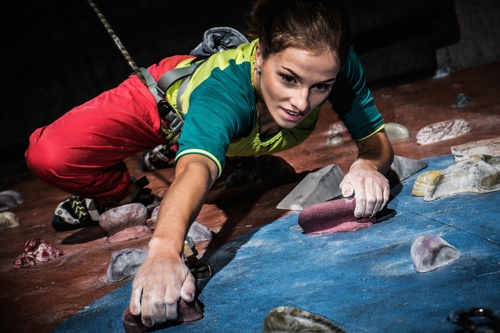 Your workout is about to reach new heights!
A wildly popular indoor rock-climbing gym is headed to Philadelphia, just about one mile from your Dalian on the Park apartment. There are a handful of climbing spaces throughout the region, but when the doors of Cliffs Climbing and Fitness open later this year, it'll be the first opportunity for those in our neck of the woods to try their hands (and feet!) at this latest workout trend.
The new location will be a whopping 39,000 square feet, the largest Cliffs gym yet and the company's first in Pennsylvania. So what do you do with all that space?
Cliffs offers lots of workout options for climbers of all skill levels. Dozens of climbing walls showcase the simple to the steep so you can start small as a newcomer, or dive right into the toughest wall if you're a skilled climber. While the walls themselves present their own challenges, the boulder patterns are also set up in different routes to suit climbers of all abilities.
Newcomers are encouraged to take an intro class to learn the ropes, and those without their own climbing equipment are able to rent it on site.
While climbing is a fun and alternative workout, it definitely will get the heart pumping and the calories burning. For those really looking to challenge themselves, Cliffs offers personal and group training classes. The gym incorporates climbing basics into classes like yoga and weightlifting, and also offers skills-building trainings like breathing for climbing, self-rescue and rappelling.
Running on a treadmill or lifting weights are great ways to keep your body and mind fit and active, but outlets like Cliffs provide a unique alternative to your average workout. Engage some new muscles, build your skills and make new friends in the process. Sounds like a win!
310 N. 10th St.
Philadelphia, PA 19107
718-729-7625
Back To Blog ←
TAGS : cliffs, climbing, fitness, philadelphia