January 12, 2018
How to Get Involved on Martin Luther King, Jr. Day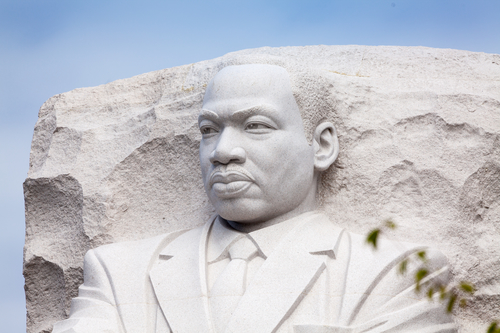 Every year, people around the nation roll up their sleeves and lend a helping hand to their local community in the name of iconic civil-rights figure Dr. Martin Luther King, Jr. While volunteers in all four corners of the country pitch in for a day of community service, Philadelphia actually hosts the biggest Martin Luther King Day service project in the nation, with many of the efforts right near your Dalian on the Park apartment.
Organized by Global Citizen, Philly's MLK programming offers hundreds of ways to give back to the city, from community clean-ups to beautification projects to educational events. So pick your project, grab your friends and head out to make a difference in your community on Jan. 15:
Girard College: The headquarters for the day of service is just six blocks from your Dalian on the Park apartment. Every year, the college is the hub of the local effort, where volunteers can get involved in more than 250 projects. The event also features a job fair and live performances, including by the Philadelphia Orchestra.
MANNA: Volunteers are key to the work at MANNA, which provides nutritional meals to those facing illnesses such as HIV/AIDS and cancer, and MLK Day is no different. The organization, located one block from your Dalian on the Park apartment, features opportunities for locals to cook, package and deliver meals to Philadelphians in need. No culinary experience necessary, just a passion for helping others!
University of Pennsylvania: The university, about 1.5 miles from your Dalian on the Park apartment, features a variety of service projects on MLK Day. The school's African-American Resource Center is encouraging volunteers to bring multi-cultural books to the Van Pelt Library, where they will record them into audio books. Volunteers can help local kids paint a commemorative banner in Houston Hall, while others will assemble toiletry packages to be delivered to the local homeless. Penn is also a meeting place for bus trips to local elementary and high schools, where volunteers will clean, paint and make minor repairs.
2101 S. College Ave.
Philadelphia, PA 19121
215-787-2600
420 N. 20th St.
Philadelphia, PA 19130
215-496-2662
3401 Walnut St.
Philadelphia, PA 19104
215-898-4812
Back To Blog ←
TAGS : community service, martin luther king, mlk day, philadeplhia