January 22, 2018
How to Have Free Winter Fun in Philly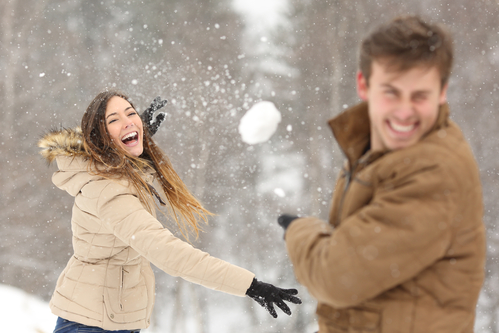 The lazy, hazy days of summer are a distant memory, as Philly hunkers down for the brutal arrival of Old Man Winter. It may be tempting to hibernate in your Dalian on the Park apartment, but with so many awesome winter activities abounding in the city — and most of them not costing you a buck! — there are plenty of reasons to get out and about this winter.
Here are just a few ways to welcome the cold weather in Philadelphia:
Philadelphia Museum of Art: Philadelphians follow in the footsteps of Rocky and flock to the steps of the Philadelphia Museum of Art, a half-mile from your Dalian on the Park apartment, when snow hits. While Rocky is known for his trek to the top, though, locals instead slide down — on everything from sleds to trashcan lids! The museum's massive stairway is one of the most popular places for winter fun in Philly, where snow lovers, young and old alike, can enjoy a day off slipping, sliding and sledding.
Lemon Hill: The mansion in East Fairmount Park is known for its history, but many locals also know it for its hills! Located 1.5 miles from your Dalian on the Park apartment, Lemon Hill features some serious slopes, which always fill up with daredevils when winter weather hits.
First Sunday at The Barnes: If you're looking for an escape from the cold, warm up inside The Barnes, two blocks from your Dalian on the Park apartment. Every first Sunday of the month, the art museum opens its doors for free. Peruse rare collections from impressionist, post-impressionist and modern movements and, if you still want a dose of the great outdoors, take a stroll through the museum's beautiful courtyard, a sight to behold in the snow.
2600 Benjamin Franklin Pkwy.
Philadelphia, PA 19130
215-763-8100
Sedgely and Lemon Hill drives
Philadelphia, PA 19130
215-232-4337
2025 Benjamin Franklin Pkwy.
Philadelphia, PA 19130
215-278-7000
Back To Blog ←
TAGS : dalian on the park, philadelphia, winter fun