December 12, 2017
'Tis the Season for Giving Around Fairmount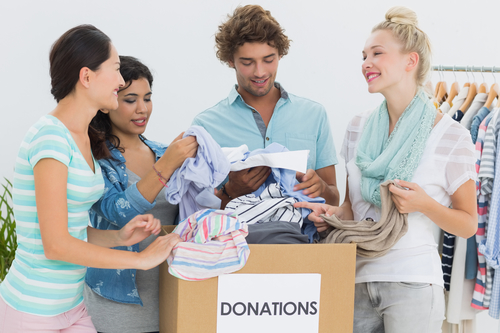 The holidays are upon us, and while tearing open presents to find new clothes and electronics can brighten anyone's day, helping other people share that joy may be just as exciting. Philadelphia is home to thousands of families in need, and thankfully a number of organizations, including several right near your Dalian on the Park apartment, have sprung into action to help make their holidays a bit more magical. Here are just a few ways you can give back to your community (and give yourself something to be proud of this holiday!).
Eastern State Penitentiary: The historic prison is known for its Halloween haunting but it also gets into the spirit of the Christmas season. In partnership with Philadelphia FIGHT, Eastern State is organizing a gift drive through Dec. 24 for local kids whose parents are incarcerated. Drop new, unwrapped toys and books at the penitentiary, four blocks from your Dalian on the Park apartment, or order online and have it shipped right there. As a bonus, those who donate will be granted buy one, get one admission to the site.
Greater Philadelphia Coalition Against Hunger: For more than 20 years, the organization, a half-mile from your Dalian on the Park apartment, has been helping to connect families struggling with food insecurity with life-saving resources. Since the agency connects people in the community with food pantries across the region, food donations aren't always the best way to go; instead, the organization is in need of monetary donations to help support its program. You can even donate your car!
Women Against Abuse: The organization, located one mile from your Dalian on the Park apartment, assists families struggling with domestic violence, providing emergency resources, access to legal aid and housing and educational programs. During the holiday season, the organization collects a range of gifts to deliver to its clients — including everything from pots and pans to gift cards to blankets. Donors can also enroll in the Adopt-A-Family program and be matched with a specific family.
2027 Fairmount Ave.
Philadelphia, PA 19130
215-236-3300
1725 Fairmount Ave.
Philadelphia, PA 19130
215-769-0659
100 S. Broad St.
Philadelphia, PA 19110
215-386-1280
Back To Blog ←
TAGS : charity, donating, fairmount, giving, holidays, philadelphia