November 3, 2017
Sweeten Your Holiday Meal with MANNA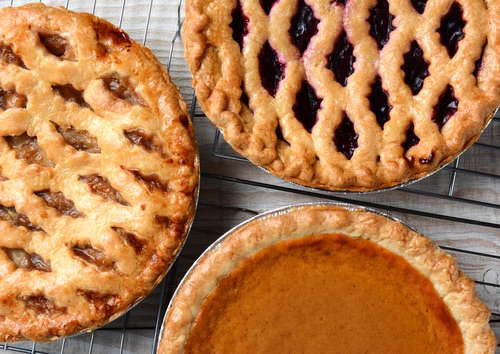 Add a little extra sweetness to your dessert tables this upcoming holiday season with MANNA's Pie in the Sky.
The fundraising effort is one of Philly's favorite holiday traditions, generating needed support for the organization, which is located just two blocks from your Dalian on the Park apartment. MANNA provides nourishing food to those facing life-threatening illnesses, serving more than a million meals to Philadelphians in need every year.
Such efforts are made possible by ventures like Pie in the Sky, which is the agency's largest fundraiser, bringing in about $240,000, which equates to about 2,000 meals. Starting in September, locals can pre-order Thanksgiving pies, with proceeds from the pie sales going directly to MANNA's clients. When it comes to flavors, MANNA definitely thinks outside the apple pie box.
Among this year's flavors are berry, pumpkin, pecan, sweet potato and a caramel-walnut creation. The pies include fresh ingredients, premium spices and are expertly crafted by MANNA's award-winning chefs.
Grab a pie to bring to your parents' holiday gathering, take one to Friendsgiving or buy a few for co-workers.
In addition to stocking Thanksgiving table with pies, supporters can help spread the word as pie sellers. Work individually or as a group to generate sales (and compete with friends to be a top seller!). MANNA is also recruiting volunteers to help package and deliver pies.
MANNA recently got a whole new headquarters, with more room for its lifesaving services. So pop over to the kitchen, roll up your sleeves and help Pie in the Sky make the holiday season a little sweeter.
420 N. 20th St.
Philadelphia, PA 19130
215-496-2662
Back To Blog ←
TAGS : manna, pies, thanksgiving