October 15, 2017
Visit "The Glow" Near Dalian this October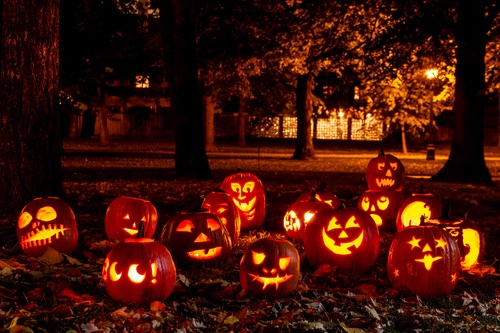 We've all heard the term "winter wonderland," but now Philly is getting its very own pumpkin wonderland right in our own neighborhood of Fairmount!
From Oct. 6-29, locals can take an evening stroll through The Glow, a trail of intricately carved and beautifully lit jack-o-lanterns. The first-time Philly experience takes over West Fairmount Park, just a short walk away from Dalian on the Park.
The Glow is filled to the brim with more than 5,000 pumpkins, most of which were grown right here in the Philly area. A team of 20 artists has worked their magic on the fall fruit for some awe-inspiring creations. Pumpkins will be illuminated with carvings of celebrities, sports figures and other familiar faces. Some will carry lush landscapes and others under-the-sea scenery. The artistic mastery spreads to the display too, as the articulate arrangement tells its own story.
Visitors can take in the sights and sounds of The Glow (don't worry, it's not spooky so bring along youngsters) along a trail that stretches about a third of a mile through Fairmount Park. The stroll takes about a half-hour but stick around after for some fall fun that includes seasonal food and drinks (think s'mores and ciders!) from local vendors, as well as games and entertainment.
Tickets are timed on the half-hour so the trail doesn't get too backed up with visitors. Admission is $22, with a discount for groups.
5201 Parkside Ave.
Philadelphia, PA 19131
203-900-5052
Back To Blog ←
TAGS : fairmount park, jack-o-lanterns, pumpkins, the glow